What To Look Out For When Buying Masks
Almost overnight, everyone's wearing masks. And although almost anyone with a sewing machine can make a fabric mask, it takes a lot of expertise to do it right. 
There are a lot of face mask options out there. A lot of bad options. And after evaluating just about every mask on the internet, we can confidently say our new 2-ply mask is the best out there. 
But who are we to make that claim? 
At BELLA+CANVAS, we've not only become the largest mask manufacturer in the world—producing 100 million weekly, we've become the leading experts in the fabric mask space. 
This is thanks to three key advantages: Technology, design experience and research.
Our LA cutting floor is the most technologically advanced in the world. Add to that, a technical design and fabric development team with more than 300 years of combined experience. 
Plus, we've done extensive research—we talked to experts at the FDA and CDC, along with hundreds of buyers and customers. And, we've single-handedly tried pretty much every mask out there.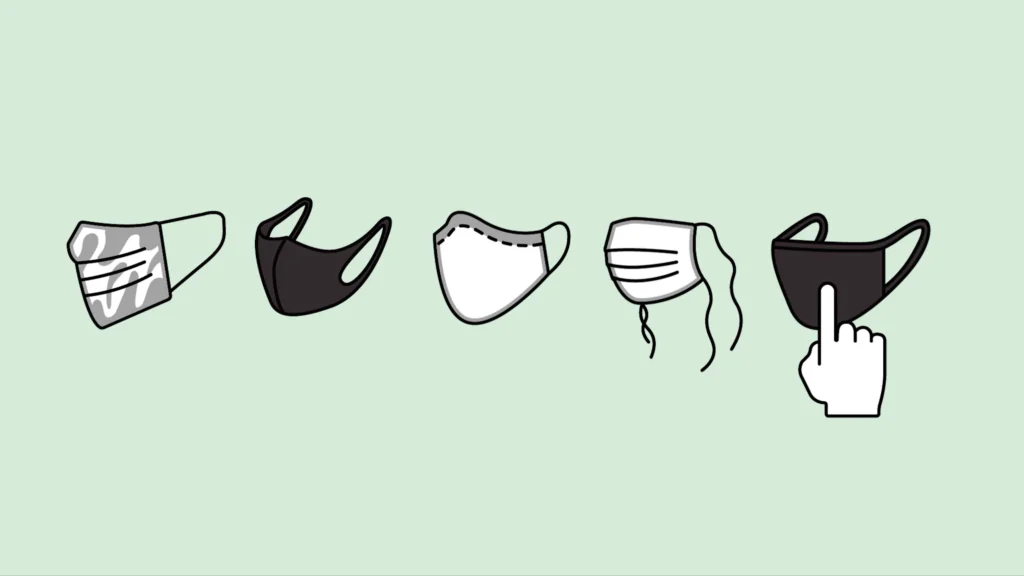 So, without further ado, here are 5 things to keep in mind when you're choosing a reusable mask.
1.) Your mask should be comfortable and breathable.
If you're wearing a fabric mask during an eight-hour work shift, it must be comfortable. 
We designed our two-ply mask from super-soft, breathable Airlume combed and ring-spun cotton that you can breathe comfortably through, all day long. SGS third-party testing that rates breathability our masks rated 1.4 (with 0 being the best rating and 4 the lowest). 
All of our fabrics are dyed with eco-friendly blue sign certified dyes so no need to worry about breathing in harmful chemicals

Here's what to watch out for: Don't wear masks made of stiff fabrics like denim, poplin, canvas or heavy cotton. Those fabrics chafe your face. 
Even worse, they restrict oxygen flow, making it harder to breathe—and dangerous to wear for long periods of time.
2.) Your mask should offer a snug fit.
What really sets our masks apart is fit. A face cover should fit snugly across your nose, mouth and chin. However, it shouldn't be too tight across your face or pull on your ears.
The part of the face that should be covered by the mask is called the strike zone. Too much coverage beyond the strike zone leads to heat buildup. Not enough coverage or a mask that's too loose means less containment of droplets. 
Not to mention constant adjustment of an ill fitting mask can lead to cross-contamination. 
After test-wearing other manufacturers' masks on a range of fit models, we learned that a one-size-fits-all (or most) approach just doesn't work for a reusable fabric mask. These masks only end up fitting about 25% of people comfortably.
Because we are maniacal about fit at BELLA+CANVAS we knew we had to design our reusable masks in two sizes. We offer both a small/medium and a Medium/large so we can comfortably fit a range of face sizes and shapes. We're one of the only manufacturers to do this.
3.) Your face cover should be convenient to wear.
Wearing masks is new to most of us. It shouldn't also be hard. You should be able to put on and remove your face mask easily, without touching your face.

Masks with elastic ear straps are just plain uncomfortable. Avoid these. Plus, say no to "must-tie" ear straps. They're inconvenient when you're on the go. 
We designed our reusable mask with stretchy fabric ear loops that you can put on and take off with incredible ease.
4.) Your mask should flatter your face.
We've all seen shapeless masks or ones that aren't well-made.
At BELLA+CANVAS, we're experts in the art of tailoring, and it's no different with our fabric masks. A contoured nose, true-to-face cut and minimalist design means you'll look and feel great when you wear our face covers. Here's what to avoid: bulky ruching that looks like a diaper leg enclosure. And if a mask has a seam right down the middle, it won't flatter your face. It's also more limiting when it comes to screen printing.
5.) Your mask supplier should follow FDA regulations.
As we've said, there are a lot of companies making masks. Unfortunately, many manufacturers aren't following FDA guidelines.
According to the FDA's Emergency Use Authorization, no non-medical mask manufacturer can make performance or medically significant claims about their face barriers. For example, a company shouldn't claim that a non-medical mask protects a wearer in any way. 
FDA has also prohibited antimicrobial claims. Even including the word "antimicrobial" in the product description goes against FDA guidelines. They also forbid masks be treated with unnecessary chemicals like water repellents that are used for moisture wicking. 
Carefully vet companies selling masks. Some may make dishonest claims that their non-medical masks offer protective qualities. 
We've built our expertise in what it takes to manufacture top-quality face covers on a massive scale. 
Join the millions of other people wearing BELLA+CANVAS face covers! Together we can flatten the curve.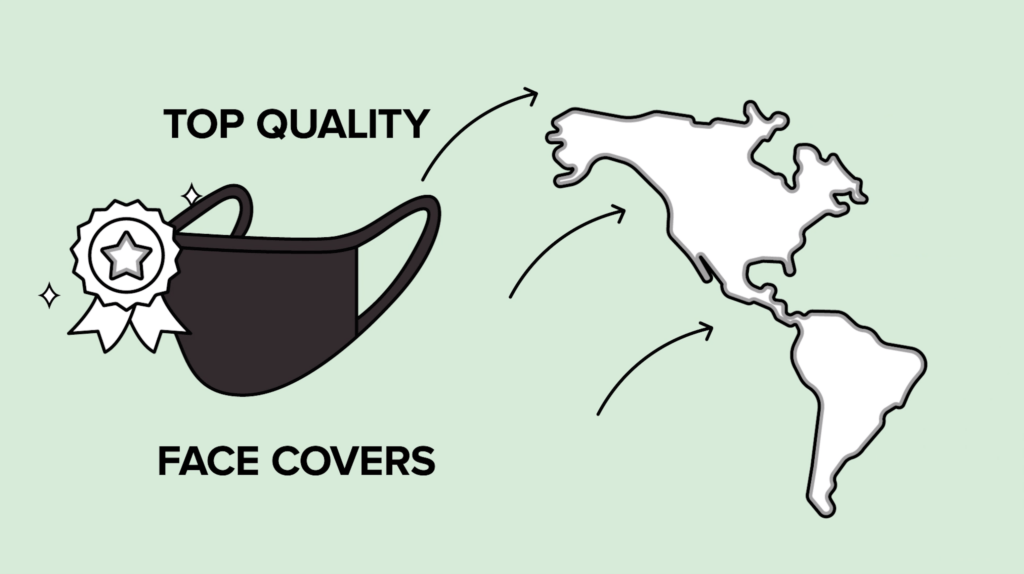 Resources to help:
Learn about our Mask Donation program here.
Learn about fabric vs paper masks here.
Looking for specific product? Try our product locator.
Need to product shipped near you? Use one of our distributor partners.
Want to learn more about our USA manufacturing? Learn about our process. 
Have any questions or concerns? Email us at [email protected].
Summary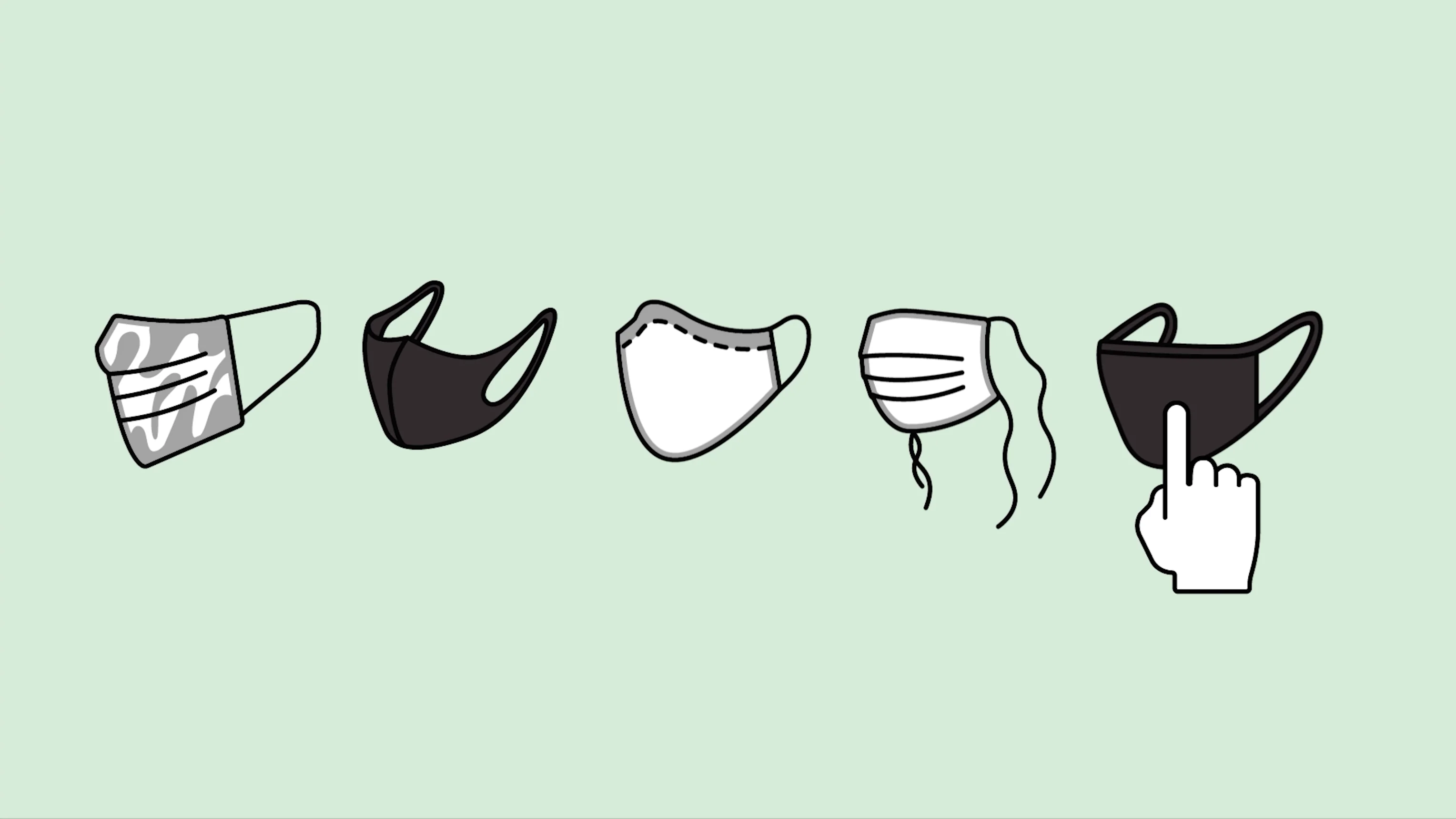 Article Name
What You NEED to Know About Masks
Description
Almost overnight, everyone's wearing masks. And although almost anyone with a sewing machine can make a fabric mask, it takes a lot of expertise to do it right. 
Author
Publisher Name
Publisher Logo