The wholesale print industry, just like all other industries, quickly discovered that those who adapted the "temporary new normal" sparked by COVID-19 could not only survive—but even thrive both then and in the future.
The pandemic definitely tested shops' mettle and staying power. "A lot of shops had to switch niches, especially if they sold to sports teams, schools, theaters and other performing arts companies or venues, as those entities weren't buying for a while," says Kristine Shreve, director of marketing and outreach at Applique Getaway. "Some shops had success with masks and PPE. Others switched to making signs for events like drive-by birthday parties. The trick was to find or recognize a niche that developed because of the pandemic, and then fulfil the needs of the people in that niche."
As we look ahead, it makes sense to actually look back at how screen printers and distributors met these new demands. We'll also share what's worked best and how you can implement new ways to increase your orders and serve your customers even better.
---

E-commerce and Online Stores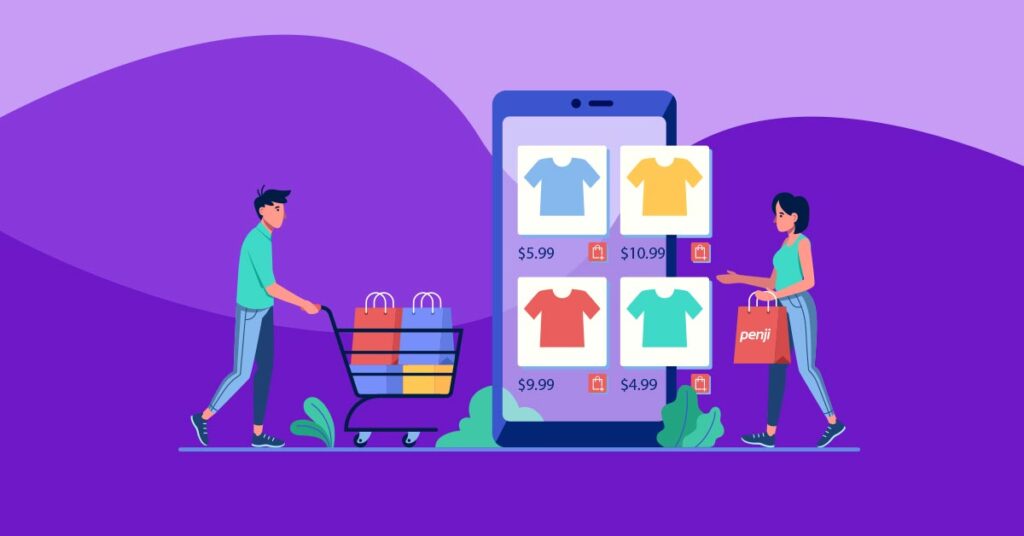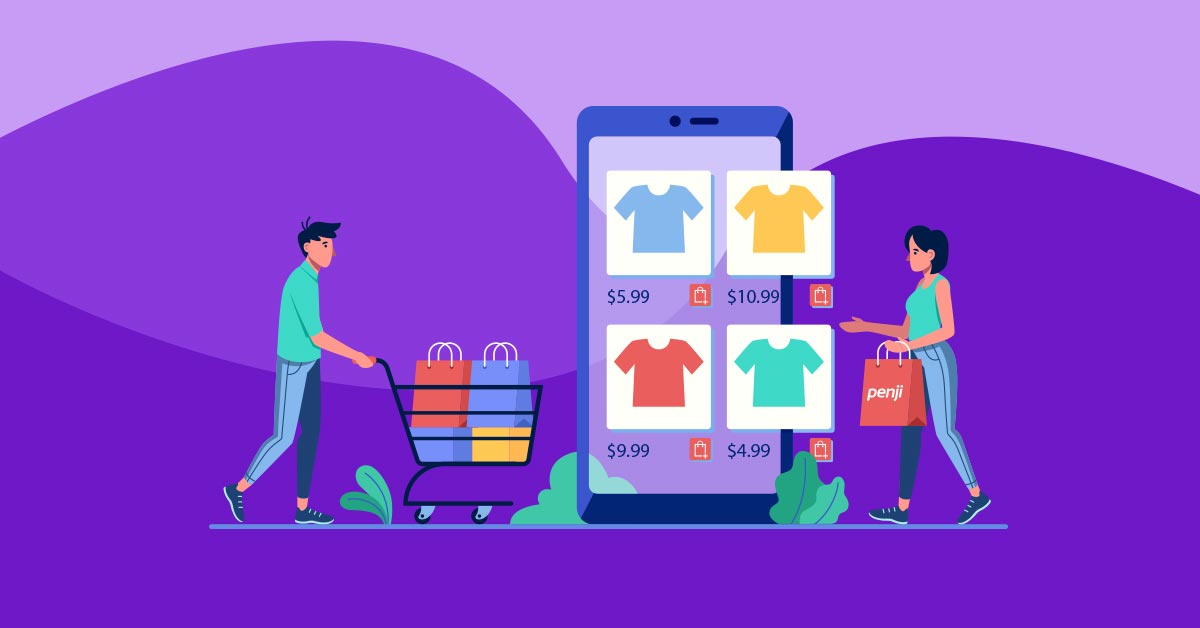 Before the onset of COVID-19, lots of decorated apparel shop sales came from in-store orders or phone-ins from local buyers. Now, many orders come in via an e-commerce store without the customer ever setting foot inside the brick-and-mortar. This allows many shops to expand to serve more customers nationwide. 
Before the pandemic, though, online stores were becoming increasingly important to shops thanks to its general convenience and the ability to order anytime, from anywhere. To put this in perspective, it's predicted that in the next two years, e-commerce sales for all industries will rise from $4.2 trillion to $6.5 trillion.

"Online ordering was already a trend, but it's gotten even more prevalent over the past year," Shreve says. "More companies are now offering online ordering, so that means your website has more competition than ever. You need to make sure your ordering process works smoothly and isn't too cumbersome. It's also a good time to look at your website copy and pictures to make sure they offer the quality and sales-ability that a website needs to succeed in today's marketplace. If your order process, your website copy or images need upgrading, invest the money and get it done. A website that isn't performing at the top of its game is a website that's losing you money."
Shawn LaFave, president and chief branding officer at North Georgia Promotions, has done extensive research and has talked to other shop owners over the last year to learn more about how they handled e-commerce orders. "We aren't set up for one-offs due to the pricing structure required for us to be profitable on every sale, so our e-commerce needs to be set up to run with order minimums," says LaFave, who's actively looking into new, user-friendly e-commerce setups that will fit his business model.
Decorators who were successful through the pandemic did so by creating online shopping experiences for their customers. This meant that they didn't just stop at a fancy e-commerce website. They also did live-to-recorded video presentations to help educate their customers on any changes and updates. 
These presentations showed recommended decorated apparel options that were available so clients would get a better sense of what the apparel items would look like. With customers being able to actually see a virtual mock-up of their decorated item, they could be more sure of what they were ordering.
In addition to their own sales, many decorators even set up online stores to help raise money for local organizations via the Here for Good movement. Businesses that were losing money due to the lockdowns were able to supplement income through decorated apparel sales via online stores set up by printers.
Here are e-commerce tips and takeaways for your apparel business in this post-lockdown economy:
Add an e-commerce option to your website.

Include the ability for your customers to upload artwork and then select in-stock apparel. They should be able to view these items as realistic virtual mocks, approve them, submit their order, pay for it and then have the decorator print and ship it to them.





There are several apparel industry-specific e-commerce vendors you can reach out to if you want to set up your own store or offer them to clients. Be sure to check out

:

InkSoft

,

Printavo

,

OrderMyGear

,

DecoNetwork

,

and

Spirit Sale

.

Switch to payment in full—if you haven't already.

"Payment in full—upfront—became a major industry theme in 2019 and is now more of an industry standard," says JP Hunt, cofounder of

InkSoft

. "Today's consumers expect to pay for goods as part of an online checkout experience. It's natural and expected. So it's not unusual to expect payment in full. The positive cash flow impact this strategy has had on small and medium-sized businesses is massive."

You can preserve those long-term customer relationships that relied on deposits on a case-by-case basis. While LaFave switched to upfront payment in full in early 2020, he does make an exception for some A-level clients or schools, but always bills at net 15.
Create artwork faster.

Invest in online software like

GraphicsFlow

so you can immediately create artwork for a client. Nothing will kill a sale faster than making the customer wait a long time to see the artwork they want on their product.

Enable real-time inventorying.

Keep a direct line into your suppliers synced up with your system so you can offer items immediately to your client. In this case, they don't have a long wait time because the product is in stock or just a day's delivery away—it only needs the customization they want.
---
Print-on-Demand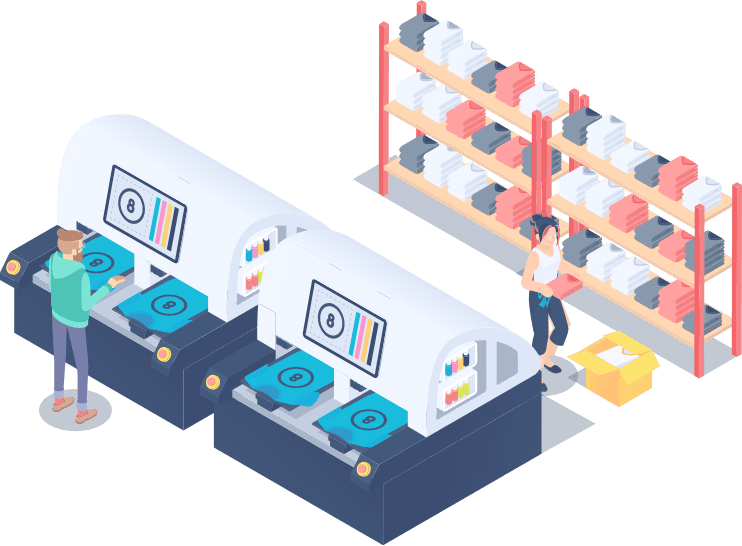 Print-on-demand has been steadily growing for the past few years. However, 2020 saw an explosion in the demand for POD items, and the good news is there's no sign this revenue stream is stopping or even slowing down.
In the past few years, consumers have continuously demanded more customized products. In fact, 36% of customers now expect the ability to personalize products. While you would think they also expect an immediate return on their order, 48% of these same customers are willing to wait for a longer time to receive their personalized products. 
One of the biggest aspects of offering POD products is the ability to customize them. Brick-and-mortar stores, such as Build-a-Bear, brought the customizable products craze to the "mall crowd" for years. Now that trend has fully expanded into decorated apparel. 
"We've seen massive growth in online store creation and order volume," Hunt says. "Today's savvy consumers think online shopping first. They expect seamless and frictionless orders when it's convenient to them. The other expectation is delivery. COVID-19 forced e-commerce laggards into adoption and leveraging e-commerce, as it was the only means of transacting with customers. We witnessed 'digital Darwinism' in full effect. Those businesses that adapted quickly thrived and are now well-positioned. These laggards had a positive first experience with e-commerce stores and now are prepared to continue to use them in the future." 
In the past, this would have been cost-prohibitive, as many print shops only did more customized orders if the customer ordered in bulk. But now, since the products are made-to-order, customers can order just one unit of a custom shirt or hoodie without having to order 20 or 30 of the same one. 
Hunt reports that InkSoft, an e-commerce sales platform, gained major adoption during COVID-19, as order volume pivoted away from invoice transactions and pickup to online e-commerce transactions and contactless delivery. "Year after year we've seen continued growth in e-commerce sales volume and COVID-19 only accelerated this growth."
For online print shops, this means that even if there's just one order for a specific design, that order can still be fulfilled by the shop. This opens the door to satisfying a demand for personalization while still bringing in a profit.
Let's look at steps you can take to incorporate print-on-demand into your decorated apparel shop:

Add a POD decoration option in your physical shop.

For example, this might mean investing in a DTG printer that allows you to print on a shirt, and you can set the minimum quantity of just one item.

Offer custom services that customers want.

Besides DTG, other types of decoration can work for POD as well—depending on what customers want. First, you need to know what types of decoration methods work best for your POD service and if they align with customer demand. For example, decorators offer a variety of imprint methods for POD, including DTG, sublimation, heat transfers, vinyl, HTV (heat transfer vinyl), DTF (direct to film), and even embroidery or laser etching.

"DTF heat-applied transfers are the latest innovation in POD," Hunt says. "Wholesale DTF transfer companies like Supacolor enable businesses to offer high-quality, full-color imprints on cotton, poly and cotton-poly blends. DTF transfer technology is a total game-changer and bypasses the need to invest in DTG printing hardware, which is expensive and comes with maintenance costs and operational challenges."
Give your customers a quick order turnaround.

This can mean ordering the shirt online and picking it up later that day or the next day. In some cases, you can even offer to decorate apparel while the customer waits in the store. However, this might mean having a staffer available for these requests whenever they come in.

POD is a great start toward sustainability efforts. Another selling point (for both the shop and the customer) that needs to be emphasized is this: Since you only produce the shirts that are ordered and paid for, there's less waste and less environmental impact.
---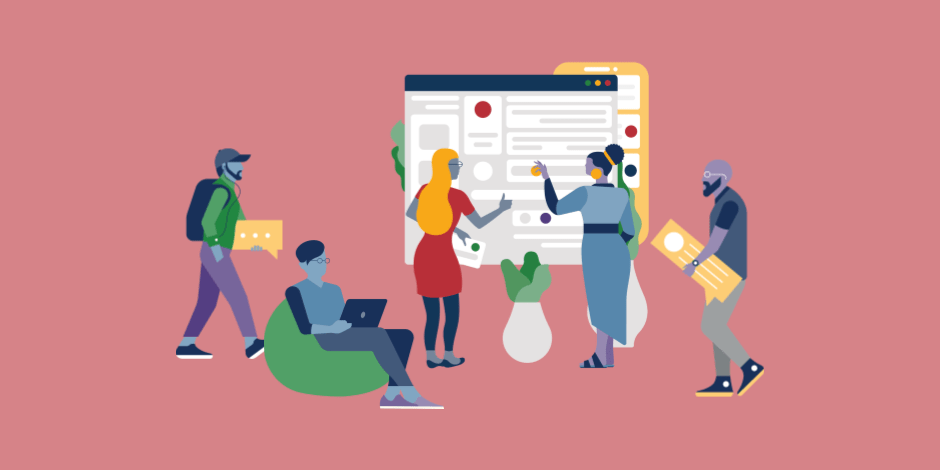 We'll be following up this post with Part 2 of our rundown of lock-down lessons and current actions for a more successful future. Make sure to check back in as we'll be discussing how companies have adapted their management styles, the best new social media practices and how to tackle events both digitally and in-person.
Images credited to multiple sources.
Summary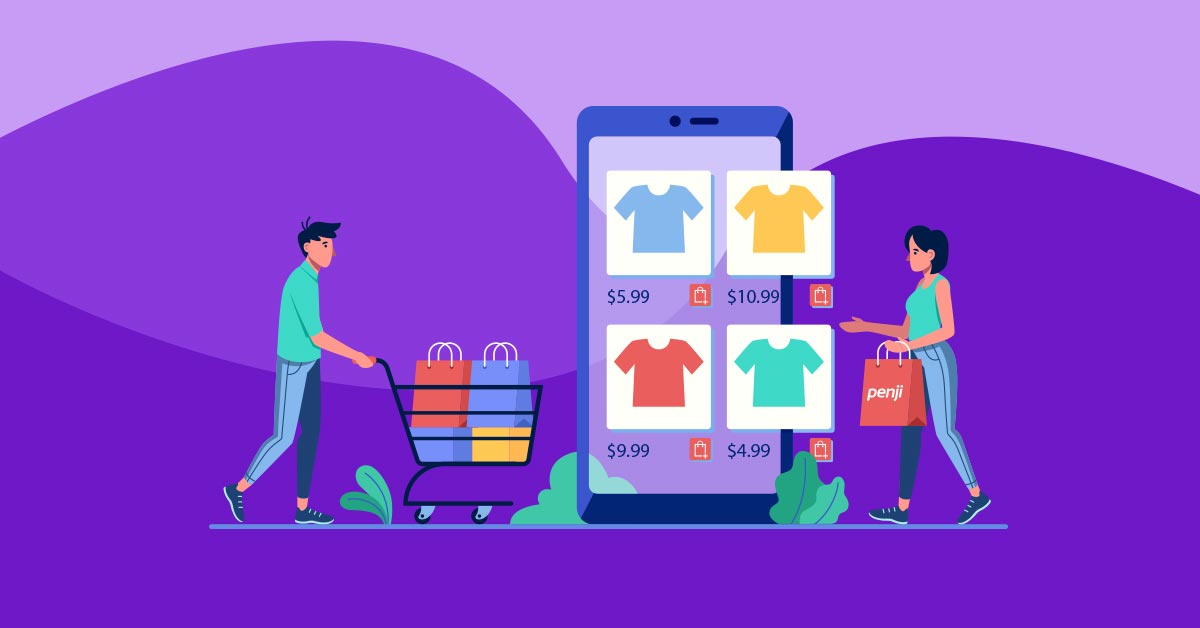 Article Name
Print Shops Post-Lockdown: Lessons Learned and Current Actions – Part 1
Description
The wholesale print industry, just like all other industries, quickly discovered that those who adapted the "temporary new normal" sparked by COVID-19 could not only survive—but even thrive both then and in the future.
Author
Publisher Name
Publisher Logo