Try This Cut and Sew Hack
Welcome back to Beyond The Blank! We're excited to share another piece of Street Fleece design inspo. This time, it's all about a cut and sew hack for that elevated streetwear look. Have you been following along our Design Innovation series with Motion Textile? If not, check out the first three posts here, here and here!
Like we've said before, the hoodie and sweatshirt trend is on fire. Every designer and street wear label out there is blowing up this category. One big design trend we're seeing is an all-over print look. The theme of this is "more is more." Usually, with these types of styles, the fabric is printed before the garment is cut and sewn. Since that can be super expensive, we're going to show you a little hack so you can get this look with any already made style in our BELLA+CANVAS line.
The Secret to Making This Cut and Sew Hack? An All Over Print
Our design shown is super playful with lots of cool space graphics and colors. It looks like a cut and sew product, but we're going to show you how we achieved this through screen printing:
Use jumbo screen sizes (we used 20″ wide x 24″ tall) and jumbo platens.
Using a soft plastisol ink, print in four locations: front, back, and both sleeves, for an all over look. Because our sponge fleece is so premium, it compresses smoothly, even over the heavy seams and pockets, without any texture or breakage.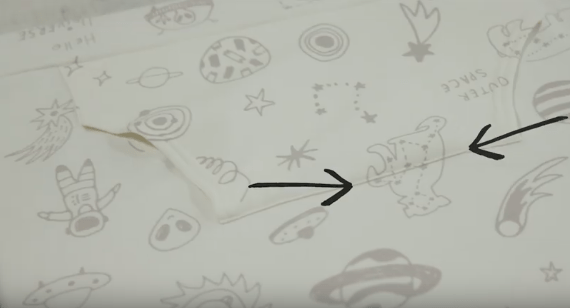 For our design, we topped it off with a four color "SPACE" print using red, purple, blue and yellow. We recommend printing on our White or Vintage White Street Fleece to really make your design pop.
Our method would fool most screen printers, leading them to believe it was a cut and sew piece. Would you do this design any differently? What part will you try and how will you make this your own? Let us know how it worked out for you in the comments below!
_______
Questions about printing on fleece? Comment below!
Curious about our full fleece collection? Click here!
To set up an account with Bella+Canvas, click here!
To join our Facebook Group, Bella+Canvas Insiders, click here!
Read more articles here for additional printing tips!