BELLA+CANVAS literally means "beautiful canvas," so our goal is to always provide the best blank canvas for you to tell your story. We create a variety of styles and fabrics, so you have the option to use any of the different, unique printing techniques that you want! As we've mentioned before, sublimation printing is one technique we're really fascinated with right now.
Dye sublimation requires two steps. First, the graphics are digitally printed on special sublimation transfer paper as a mirror image of the original design. Then, the transfer paper is inserted into a heat press, which sublimates the print onto the garment. All fabrics should be tested prior to printing, but sublimation generally place between 380 – 400 degrees for 20 – 35 seconds, depending on the fabrication of the t shirt. The heat turns the ink from the paper into a gas and then as it cools, it turns back into a solid. Only the polyester yarns in the shirt will hold the ink, which makes a lot of people think sublimation can only work on garments that are 100% polyester.
But think again! At BELLA+CANVAS, we offer different poly blends (because who wants to wear 100% polyester?!) which we've seen work great with sublimation. Since the polyester is the only yarn that will pick up the ink, sublimation on poly blends creates a sort of vintage, or distressed look.
We partnered with the awesome team over at DTLA Print to test out sublimation printing on three of our poly blends. And what were the results? Check them out in the sublimation printing video below!
SUBLIMATION PRINTING ON BELLA+CANVAS FLOWY
We recently added our 3880 Unisex Viscose Fashion Tee, to our Fast Fashion collection, which is perfect for sublimation. As we showed in the video, this Fast Fashion T-shirt, which is 65% polyester, 35% viscose, is great for an all-over print. We went with a really cool gradient pattern, which added a dynamic look on the super soft and lightweight fabric.  

SUBLIMATION PRINTING ON BELLA+CANVAS SLUB
Slub naturally has a vintage-look to it, so that's what makes it such a great option for sublimation. In the video, we used our 3650 Unisex Poly-Cotton Tee, which is 50% poly, 37.5% cotton and 12.5% rayon. Because slub is created by using uneven yarn (a process that gives it that textured look), you can see the white fabric of the non-poly yarns showing through the print. At DTLA Print, we paired our tee with a vintage black and white photo, which created a super cool distressed look.

SUBLIMATION PRINTING ON BELLA+CANVAS TRIBLEND
Also while at DTLA Print, we used another piece in our Fast Fashion collection, the 3414 Unisex Triblend Raw Neck Tee. This tee, which is 50% poly, 25% cotton, 25% rayon, was paired with an old-school Los Angeles print. Since it's still high in polyester, the tee picked up a lot of the vibrant colors, which looked awesome, but it also feels great and breathes well because it's blended with other fabrics.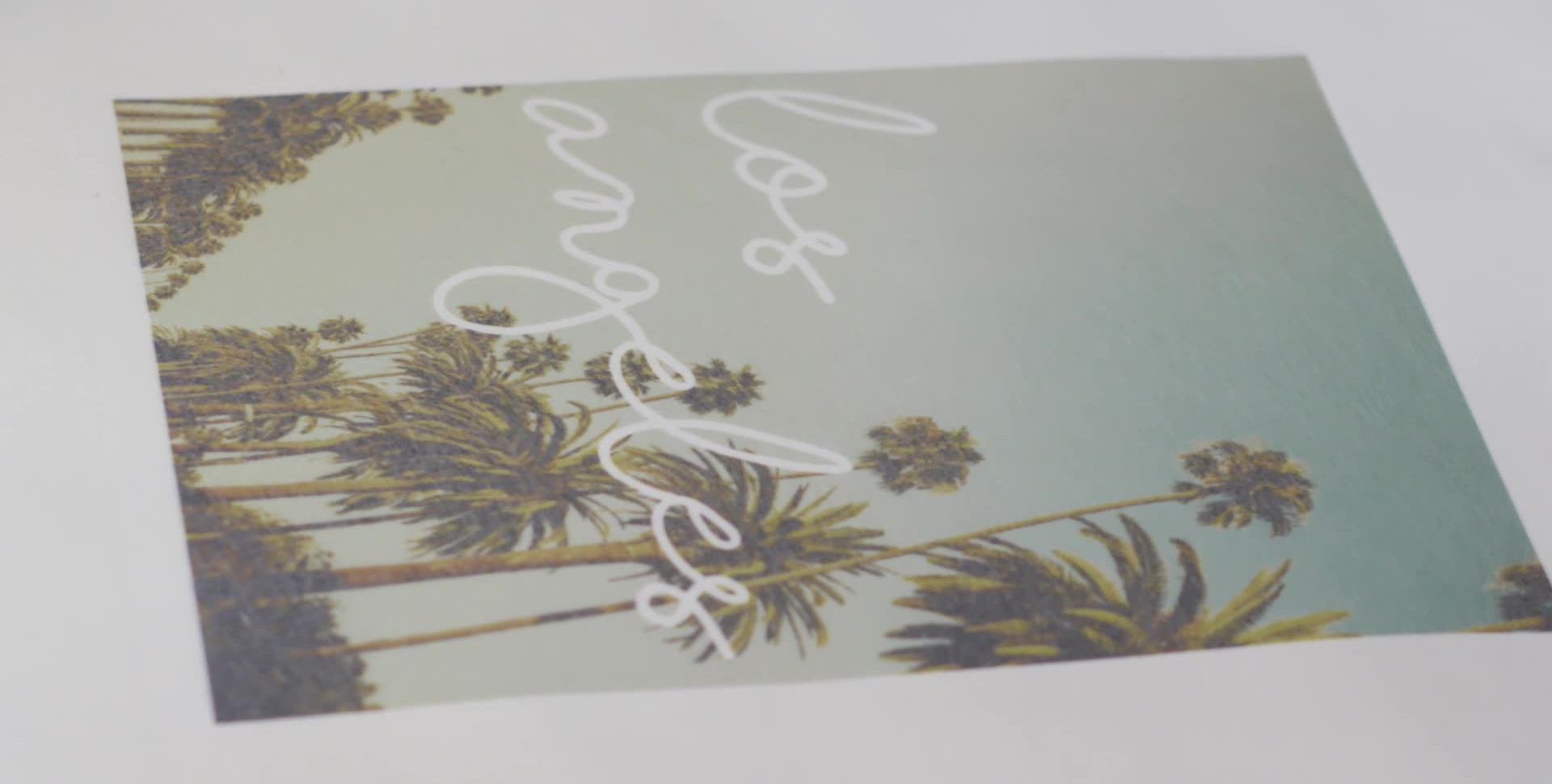 Sublimation is essentially a digital print direct-to-garment, which allows for much more detail. If you're looking for a vintage, yet detailed look, we highly recommend trying out sublimation! When picking styles from the BELLA+CANVAS fabrications mentioned above, just make sure to keep in mind that sublimation only works on light colored garments.
If you're looking for more content that delves into different printing techniques, be sure to subscribe to our YouTube channel here, and feel free to reach out with any topics you would like us to cover!