How to Start a T-Shirt Screen Printing Shop Without Money
Industry Spotlight: Printed Threads Owner Brett Bowden
Let's talk about money. Borrowing money, making money and investing money back into YOUR business. It's a very real part of starting a print shop that you often don't hear about. Printed Threads is a three million dollar a year print shop now but what was it like when they started? For all of you looking to start a print business, here's what you need to know.
You might remember from Part 1 of this series that Printed Threads was initially birthed out of a longing to just be happy. Brett and his wife were both working full time jobs that they did not enjoy and were determined to figure out a way to make a living that wasn't so miserable. Without a large income, they took the risk of beginning Printed Threads from their own garage thanks to a $10,000 credit line from the bank. Today, Brett shares his advice when searching for initial funding to get your business off the ground.
How to Get Initial Funding
Approach this search for starting a print shop with a lot of strategy. Create a business plan and write down the following:
What will my business do? 
Who are my customers?
What is my price point?
How much profit will I make?"
When you put the effort into creating a business plan, people will notice. Take your plans and ideas to people who might be willing to give you money. Sometimes that's a friend or a family member. Other options would be a bank or a leasing company. Brett suggests reaching out to the smaller, local banks rather than large ones for faster in-house decisions based off of a face-to-face conversation. Let them see your passion and show them that you're trustworthy! Lastly, think about reaching out to a leasing company as there are many who deal with this industry. However, consider the various interest rates that come with each above source.
How to Buy Equipment
Knowing which type of equipment to buy is difficult, but important to consider as each comes with different features and purposes. Before buying, consider factors such as the size of your shop, electrical offerings in your building, air compressor sizes, etc. Take these variables to different press selling companies and ask what they can offer you.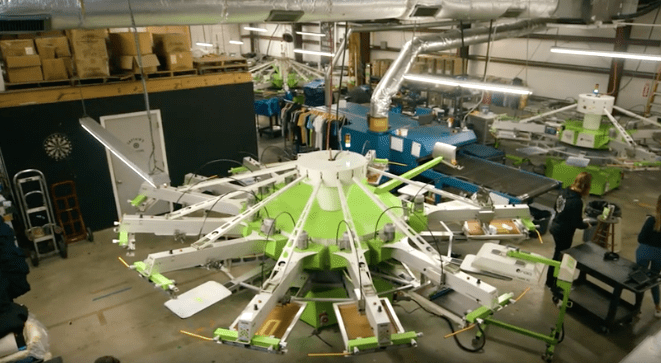 "Remember, if you're just starting out, you don't want to spend a huge amount of money buying that 14 color press that looks awfully sexy. Maybe drop down to a 6 or 8 color press because there's going to be someone right down the street from you that has a larger press that you can contract for that big job," Brett explains. Soon, you might find yourself selling your own 6 color press to replace it with a 14 color to fulfill your own regularly large jobs.
When purchasing equipment, however, Brett explains you should always avoid the thrifty purchases. Period. "I definitely live by the mantra, 'Buy Nice or Buy Twice'. When you go with the cheap budget press, you'll end up with a cheap budget item. That's just the way it goes."
Time is Money
"When we're printing, we're trying to move very fast and very efficient so we can make the most money possible. But when we're moving very quickly, it's easy to make mistakes quickly." To avoid this, Brett's team has budgeted in a 1% of revenue to be rejects. With a set number, they are able to track and later analyze the mistake, tracing it back to a specific person or training issue.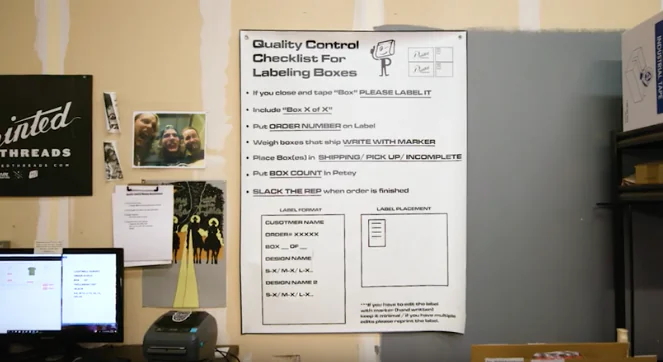 What Value Matters Most to You?
"An old, wise printer named Rick Roth once told me, 'You can be the biggest shop in town. You can be the best shop in town. You can be the richest shop in town, but pick one of them because you can't be all three.' I think that's very true. Sometimes, the people with the most money are not the best printers and sometimes the people that are the biggest print shop in town are not making the most money," Brett explains.
Furthermore, as your print shop grows, so does your responsibility. Keep in mind the potential moving parts as you expand your shop in size and equipment.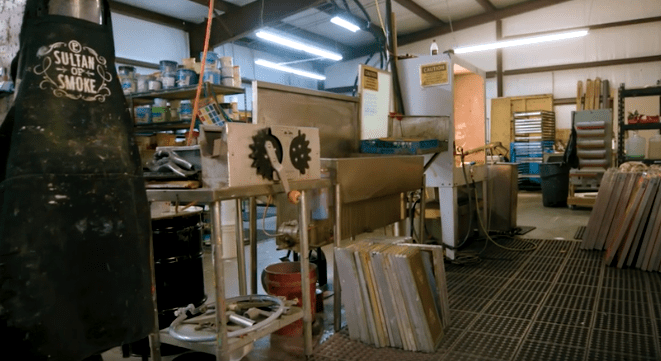 Everyone's financial journey is unique, but hopefully hearing Brett's story helps give you an idea about the financial risk and rewards of starting a screen printing business. Do you have an interesting story to share? Questions about starting a print shop as your own business? Comment below!
_______
Starting a Print Shop Yourself?
Create an account with Bella+Canvas here!
Join our Facebook Group, Bella+Canvas Insiders –  click here!
Read more articles here for additional business & marketing tips!