Printing Recommendations from BELLA+CANVAS
At BELLA+CANVAS, we know for beginners and experts alike, printing on apparel can feel like you're going in blind so we wanted to make this process a lot easier on you by providing you with expert printing recommendations. We sent Rick Roth, screen printing legend, on a mission to test out discharge ink and three versions of plastisol inks on our solids, Heather CVC and Triblend fabrics.
"We worked with BELLA+CANVAS to create an in-depth printing resource  that will greatly benefit the industry. All the fabrics both solids and heathers that we tested performed extremely well, most had virtually no dye migration and we also found great discharge results," said Rick Roth from Ink Kitchen.
In order to make this super comprehensible, we created a Printing Recommendations page to break down these results based on his tests. We had every color of our top-selling fabrications tested with four types of inks.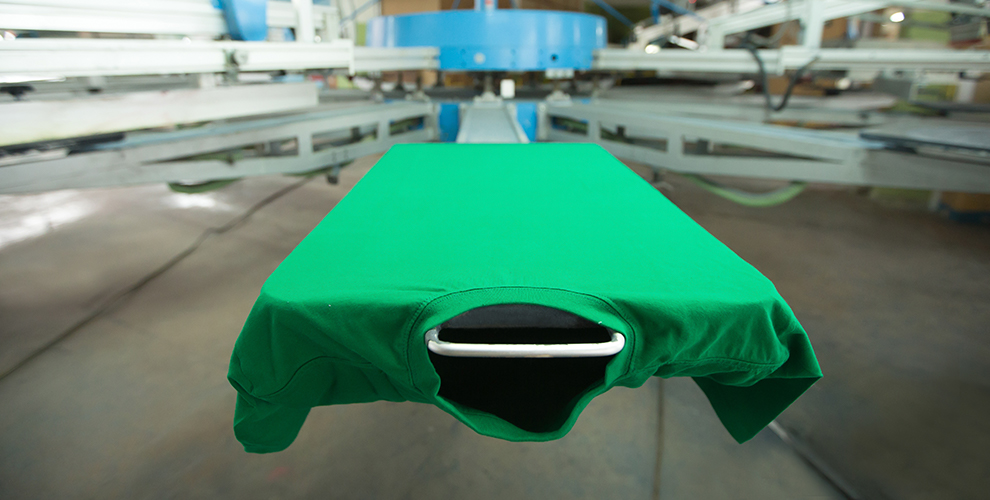 The Test
For this test, Rick Roth, printing Guru and founder of The Ink Kitchen, applied three plastisol inks, cotton white ink, 50/50 white ink, and polyester white ink to the fabrics as well as a discharge base. We used white so we could accurately detect any dye migration. For the plastisol inks, he selected the highest performing ink as the recommendation for printing. For the discharge ink, he graded the performance of the discharge on a A, B, C, N/A Too Light, Unique Effect grade scale, with A being the highest performing.
Before we dive any deeper, we want to remind you that the results and recommendations below should only be used as a starting point. You should ALWAYS do your own testing, as there are so many variables when screen printing.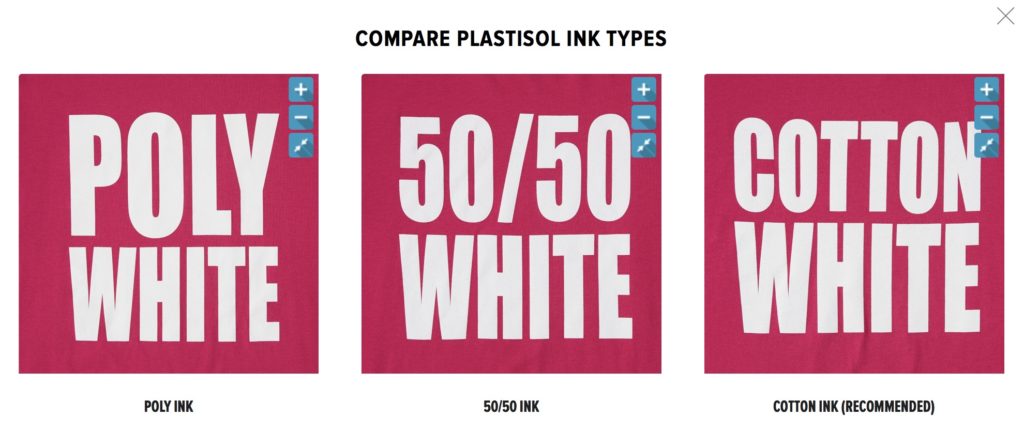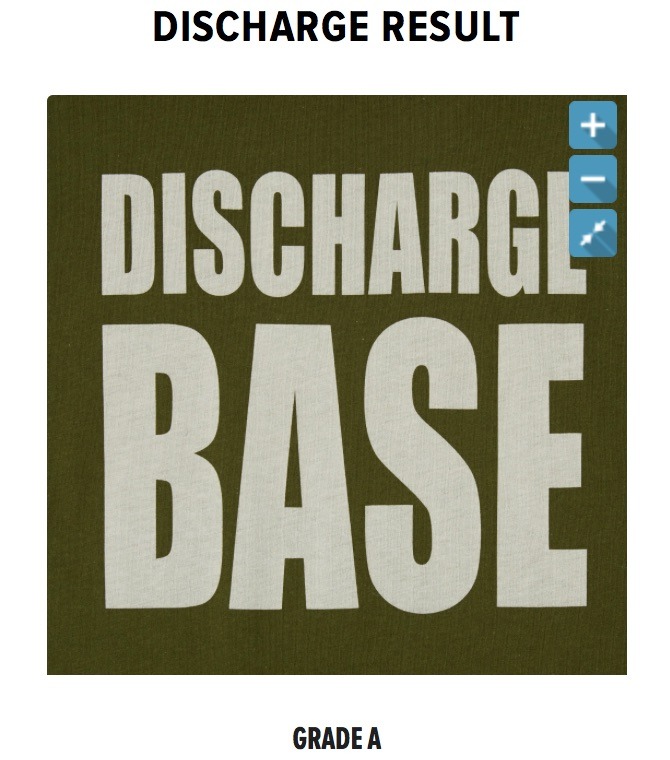 The Results
Cotton
Fabrication: 100% Airlume Combed and Ring-Spun Cotton
Recommended Plastisol Ink: Cotton ink performed best on all tested colors (42/42)
Discharge Grade: Almost all our darker color cotton tees had discharge ratings of A and B. The trickiest colors to discharge on are green, teal and purple, as is usually the case with all T-Shirts.
Summary: We recommend cotton ink for all our 100% cotton tees. Screen printers typically prefer cotton inks due to the lighter hand feel, and as you would expect cotton ink performed great on our solids, resulting in no dye migration. Our 100% cotton tees are the best candidates for discharge. We never over-dye our fabrics, which makes them perform extremely well.
Heather CVC:
Fabrication: 52% Airlume Combed and Ring-Spun Cotton, 48% Polyester
Recommended Plastisol Ink:  Cotton ink performed best for 25 out of 28 colors. This is a BIG deal and not the case with heathers from other brands. This means you can forego a poly blocker for almost all our CVCs and still not have any dye migration.
Discharge Grade: As expected due to the fabric content, our heathers don't discharge quite as well as our solids, but you can still get great discharge results with a lot of our colors!
Summary: All our our Heather CVC colors work great with cotton ink, meaning even without a poly blocker there is virtually no dye migration. The only colors we recommend using a 50/50 or poly ink are Solid Black Blend, Yellow Gold, and Orange Heather.
Triblend:
Fabrication: 50% Polyester, 25% Airlume Combed and Ring-Spun Cotton, 25% Rayon
Best Performing Plastisol Ink (average): Cotton White Ink performed best for 20 out of 28 colors
Discharge Grade average: Not ideal since only 25% of the fabric is cotton.
Summary: The majority of our Triblends work well with a cotton ink. Our Denim Triblend is better with a 50/50 ink and there are a few tricky colors that we recommend using a grey barrier ink on the first pass then a 50/50 or poly ink on top. Discharge results on Triblends vary because the poly and rayon don't take the discharge ink, so we recommend using a soft hand plastisol to complement the Triblend fabric.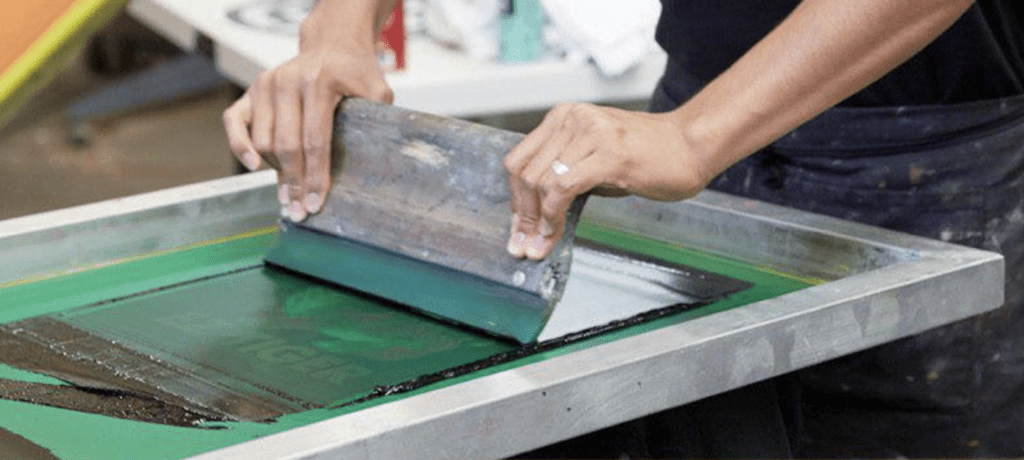 *Testing and printing recommendations provided by The Ink Kitchen. There are always variables in screen printing, so please use this resource as a reference only, and not as a replacement for doing your own testing.
Subscribe to our YouTube channel
HERE
!
Check out our site for more products HERE.
Want to learn be about BELLA+CANVAS? Click here.
To learn more about printing tips, check out these articles!
Summary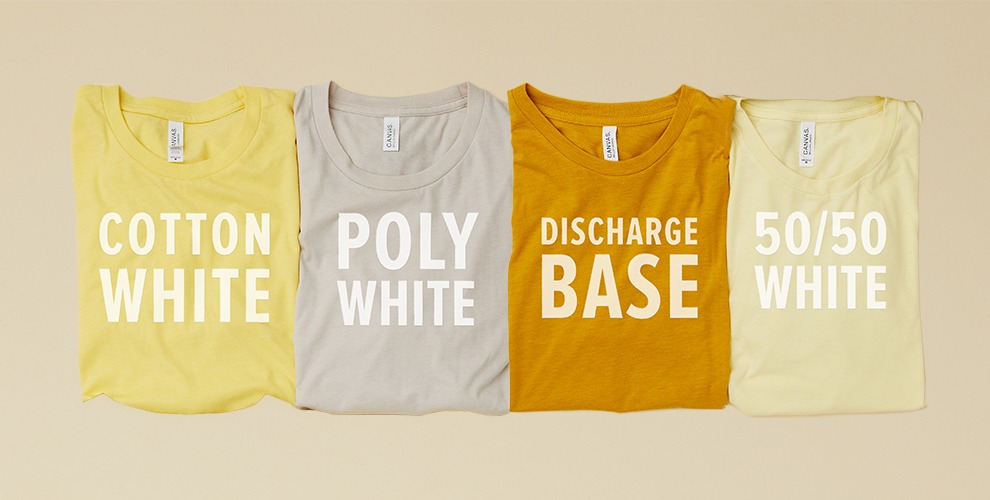 Article Name
Printing Recommendations: We Tested It All For You
Description
We sent Rick Roth, screen printing legend, on a mission to test out discharge ink and three versions of plastisol inks on our solids, Heather CVC and Triblend fabrics.
Author
Publisher Name
Publisher Logo