We Are With You During COVID-19
We understand with the alarming circumstance of COVID-19, that you may have questions, concerns, and maybe even fears. With the fast-moving developments around COVID-19's spread, we want to assure you that you've got our continued support. While we're focused on employee health and safety first and foremost, we're committed to maintaining our production and shipping schedule to ensure that as life returns to normal, we're seamlessly supporting all of our customers.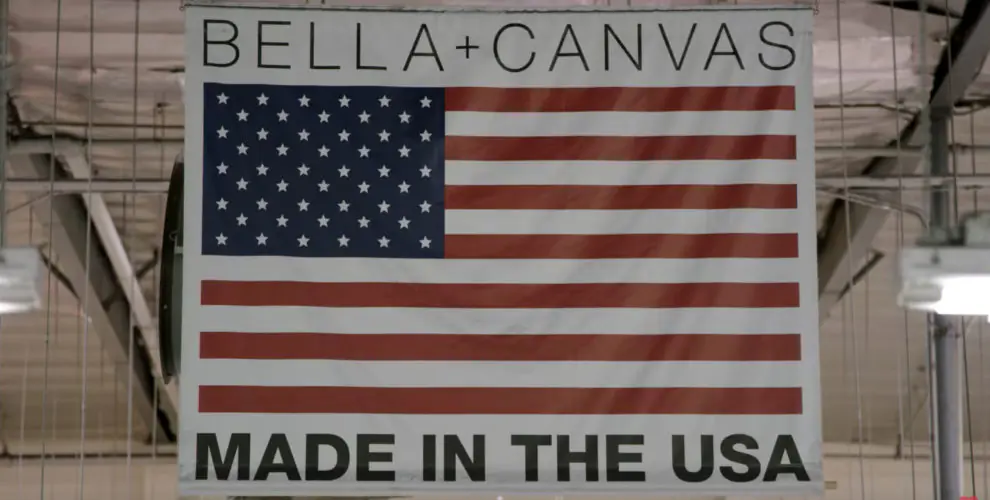 What BELLA+CANVAS is Doing for You
Here are some of the ways we're working to accommodate your needs during this unprecedented time:
To support our customers and by extension their clients' businesses, we will be lowering  pricing on key BELLA+CANVAS styles, effective immediately.

Right now, we have 70 million units in stock across our national distribution network. While we don't anticipate disruptions to our supply chain, we have enough inventory in case circumstances change and we experience slight delays.
Our USA-strong manufacturing model means that we make our tees in the U.S. and Central America, so our supply chain isn't dependent on some of the countries that have suffered the greatest impact from the global outbreak. 

We've added cleaning and disinfecting shifts throughout the day in all of our manufacturing facilities. To further protect our employees, we've distributed health and safety guidelines for contending with this coronavirus.

Our creative content team is working hard to provide resources to help your business adjust during this uncertain time.
We sympathize with anyone whose health and businesses might be affected. Events and conferences will eventually be rescheduled and business will reset to normal, but in the meantime, we'll be right there with you, weathering the storm.

Rest assured, you have our full support during this challenging time.
Sincerely,
Chris Blakeslee
President, BELLA+CANVAS
_______
Resources to help:
Looking for specific product? Try our product locator.
Need to product shipped near you? Use one of our distributor partners.
Want to learn more about our USA manufacturing? Learn about our process. 
Have any questions or concerns? Email us at sales@bellacanvas.com.