Why Zac Brown Band Uses BELLA+CANVAS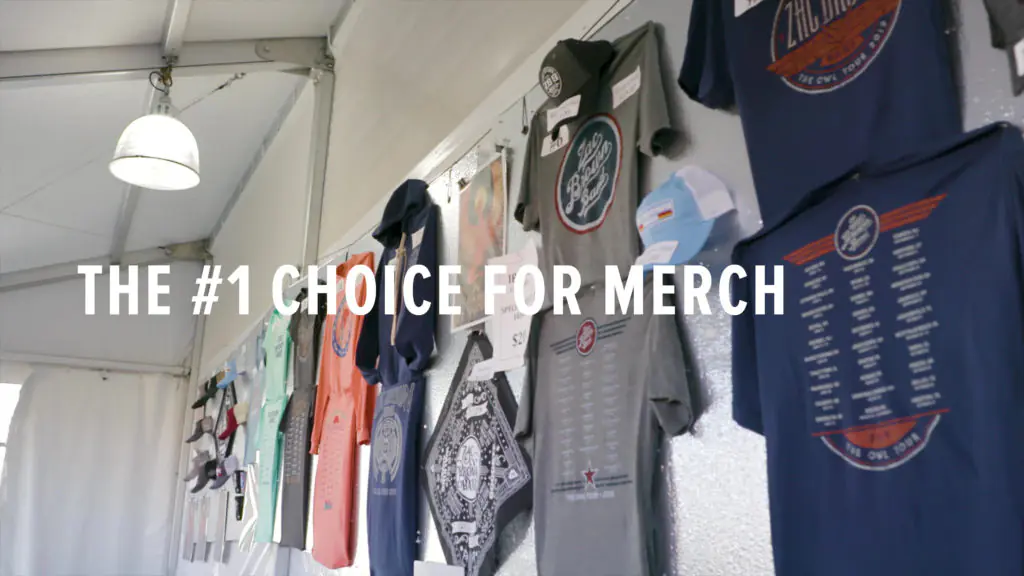 The #1 Choice for Merch
Music merch is something that gives fans an opportunity to make a memory last a lifetime and take something away from the concert that reflects the artists. Artists love using Bella+Canvas for a number of reasons, but one of the biggest is that we're USA Strong and do most of our manufacturing right here in the USA. 
Why Zac Brown Band Uses Bella+Canvas
We recently met up with Zac Brown Band to talk about why they use Bella+Canvas for their tour The Owl Tour. "Bella+Canvas and their USA Strong initiative is really important to us. It's a value that we share. Zac has always believed in American ingenuity and quality so finding a business that built their foundation on that like we have was very important to us," Malcolm Curry, ZBB merch manager states. "The reason we chose Bella+Canvas is they're the total package. They have everything we need; all the styles and colors to be sure that our fans walk with a great experience at our concert. It was important for us to find a partner that had the same approach that we do."
Malcolm continued to share that Bella+Canvas checked all their boxes.
USA Strong
Dedication to fair work practices and hiring practices
Environmentally sound production
Why Thoughtful Merch Matters
"Zac is very involved in the design of our merchandise. Quality is the number one consideration when we make a decision to put our designs on shirts. It's very important they're going to get to wear that shirt for years to come and it's very gratifying to see people show up in what we would consider a vintage T-Shirt but we know that it's held up and we love that they get that wear out of it.
We believe it is very important to print on the highest quality. Our fans are spending their hard-earned money and we want them to leave satisfied with their shirt, not only tomorrow but for years to come," Malcolm explained.
We hope you enjoyed this behind the scenes look behind Zac Brown Band's tour. What did you think?  Let us know in the comments below!
You can learn more on how a BELLA+CANVAS tee is made! Check this out.
Subscribe to our YouTube channel for more informational videos on quality apparel!
Interested in learning more about us? Check out Behind BELLA+CANVAS.
To create a wholesale account with us at Bella+Canvas, click here!