FAM 2.0 is Now Live…And It's Epic
You've heard us talk about Fashion Apparel Masterclass (FAM) before and now, FAM 2.0, a new 3-lesson module, is now live on the free online platform! FAM 2.0 is the second iteration of content for the online course and includes video lessons on three new relevant topics, along with interactions, downloadable resources and customer-ready selling tools.
Our Fashion Apparel Masterclass is pretty epic … and that's not just us saying it.Thousands of apparel sellers tell us that FAM changed the way they sell.That's why we've been working hard at creating more powerful sales-shifting content. Our mission? To make the FAM community the most educated group of expert sellers in the industry.
FAM continues to change the way thousands of promotional distributors sell apparel, so what are you waiting for? Join the FAM. 
FAM 2.0 Is Here from BELLA+CANVAS on Vimeo.
Welcome to FAM 2.0!
Dive into powerful content that increase your sales success. Even better? We built this new content around exactly what topics our FAM community asked us to cover.
What do you get?
"The promotional industry is constantly changing," says Summer Barry, Creative and Marketing Director for BELLA+CANVAS, "which is why we designed FAM—to be a resource for the current problems sellers face." The content addressed in FAM 2.0 was a response to the feedback the community shared. "We asked the FAM community what information they were hungry for and let that drive the content." The new module includes an update on dynamics affecting the promotional products industry, a crash course on the difference between premium and faux premium garments and a look at why all premium brands aren't created equal.
FAM 2.0's new module consists of:
An up-to-the-minute insider update on apparel industry trends and dynamics

A crash course on the difference between premium and faux premium brands

A look at why all premium brands aren't created equal
FAM 2.0's Growth Shows Proven Results
Since the launch of FAM in January or 2019, the program has acquired an active roster of 3,500 industry professionals. FAM does indeed seem to be changing the face of an ever-evolving industry. "I felt like I was in a graduate-level class in marketing, sales and innovation," says Donna Bender, owner of Plano, TX-based Donna Bender Co. "I'm confident that anyone who goes through this free program will feel the same way."
In fact, according to a recent survey of FAM certified members, 75% reported an increase in apparel sales, and 80% said the course resulted in them successfully upselling customers from carded open-end garments to a premium ones, with better margins.
It's not just promotional distributors that see the value of this educational platform, suppliers such as S&S Activewear, alphabroder, SanMar and Staton have all achieved FAM Partner Status as a result of an 80%+ certification rate across their entire sales organizations. Matt O'Connor Vice President of Sales at S&S says, "The FAM Program has been a great tool to help educate our team on the nuances of selling fashion apparel in the imprintable marketplace."
Check out how some of our favorite FAMers have majorly changed the way they sell apparel. 
"FAM gives you such a leg up in terms of apparel knowledge," -Sarah  Conley

"The masterclass has been an invaluable tool to educate our sales team on specific ways we can talk about the quality, fit and feel of garments—down to the fibers." – Bruce Braden, Kong Screen Printing
What are you waiting for? 
Our Fashion Apparel Masterclass is full of the most cutting-edge knowledge to slay your competition. Members of the Promotional Products Association International (PPAI) education program can receive Certified Advertising Specialist (CAS) credits for completing the Fashion Apparel Masterclass.
FAM is open to anyone in the decorated apparel industry and is free to join. Get ready to slay your competition and sell more apparel, right now with FAM 2.0 by signing up at www.famasterclass.com
We'll see you inside FAM!
___
Do you need another opinion on the success of FAM? Read this testimonial. 
Learn more about the anatomy of FAM here.
Summary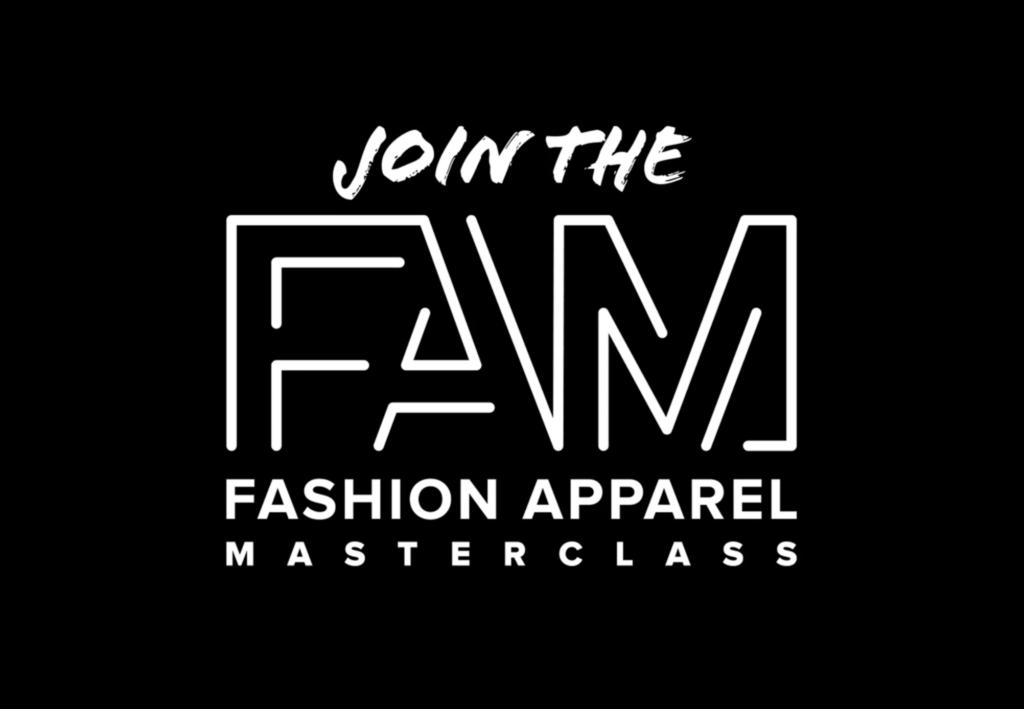 Article Name
Welcome to FAM 2.0 - Now Live!
Description
Our Fashion Apparel Masterclass is pretty epic … and that's not just us saying it.Thousands of apparel sellers tell us that FAM changed the way they sell.That's why we've been working hard at creating more powerful sales-shifting content
Author
Publisher Name
Publisher Logo