BELLA+CANVAS literally translates to "beautiful canvas." Meaning, all of our products are created for the purpose of embellishment. One of the reasons we started our YouTube channel was to showcase all the cool ways you can decorate our blank garments. If you've been watching our videos the past couple of weeks, you would have seen a series of specialty treatments Eagle Promotions showcased on some of our Fast Fashion products. Eagle is one of the biggest merchandisers in the game, and they have made a name for themselves by offering unique T-shirt embellishment techniques. Keep reading to learn more about the different specialty treatments!
Flock & Foil
Flock and foil is a mixed-media effect that combines two treatments. Foil printing is a technique that we've seen increase in popular over the years, because it adds that extra glam to any design. Flocking creates a velvet effect that is soft to the touch. While at Eagle, we were able to see the two unique effects, combined with a simple plastisol screen print done on our Women's Rolled Cuff Muscle Tee. The unique thing about about what Eagle offers is that they use the ROQ Eco machine to print all three of the effects in line on the same machine.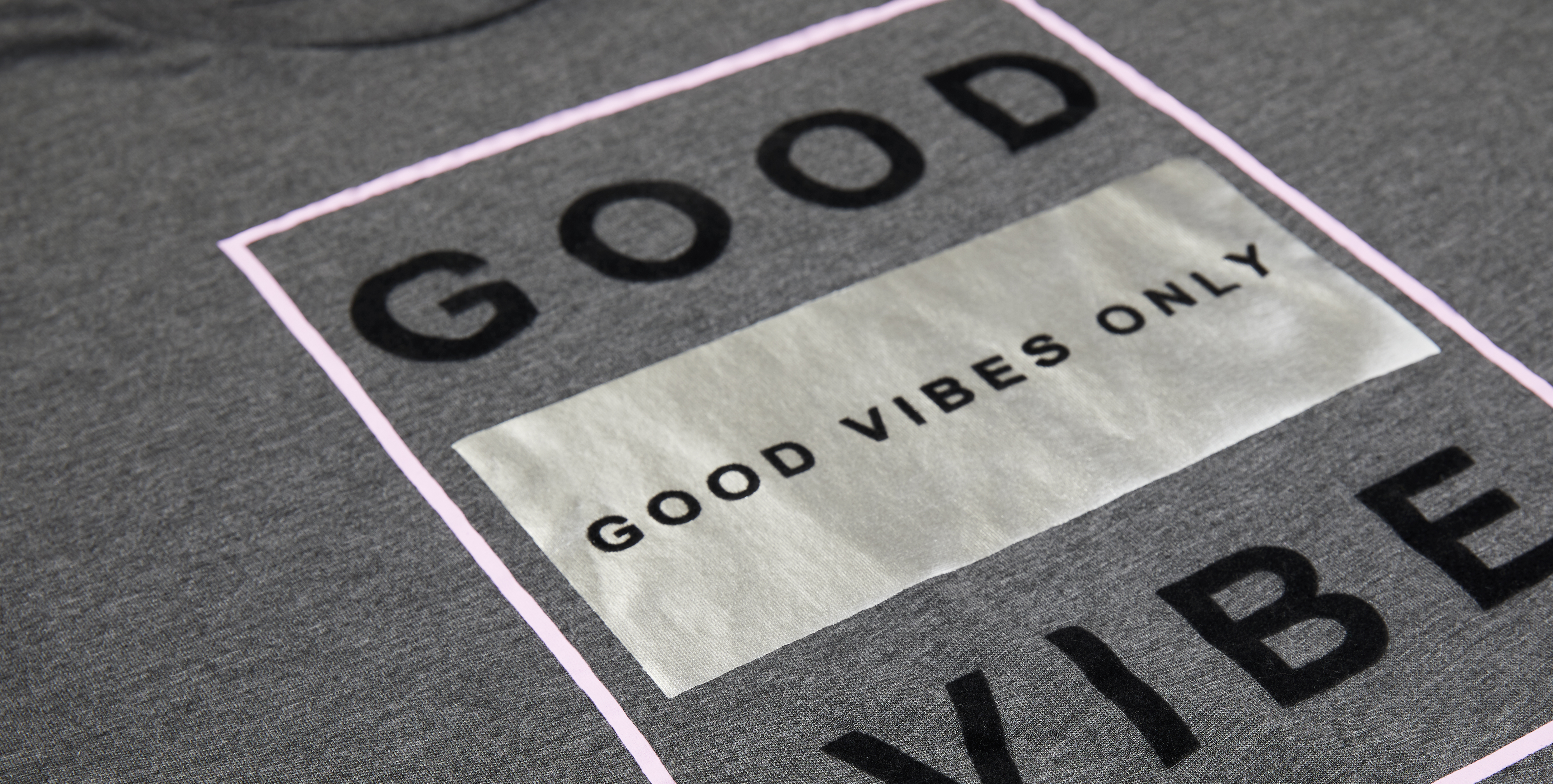 The process begins with a foil adhesive. Then, once the foil is applied on the automated machine, the plastisol inks are added and then the two are flashed to make sure they adhere to the fabric. Then, it's time for the flocking. Static electricity raises the flock fibers and then allows them to fall down through the screen, directly on top of the flock adhesive. Finally, the excess flock is vacuumed up, and you're left with just our design that has a soft velvety feel. You can watch the full detailed process in our video!
High Density
High Density is a thicker type of ink that can be layered on to create a dimensional effect. This treatment allows for clean edges and a high level of detail, which you can't achieve from other ink, such as puff ink. You can get a variety of effects using HD ink. For instance, you can make it a thin layer, so it looks like faux stitching or even use multiple layers to elevate it to create a faux aplica look. You can even add texture or apply foils to it – it's really versatile!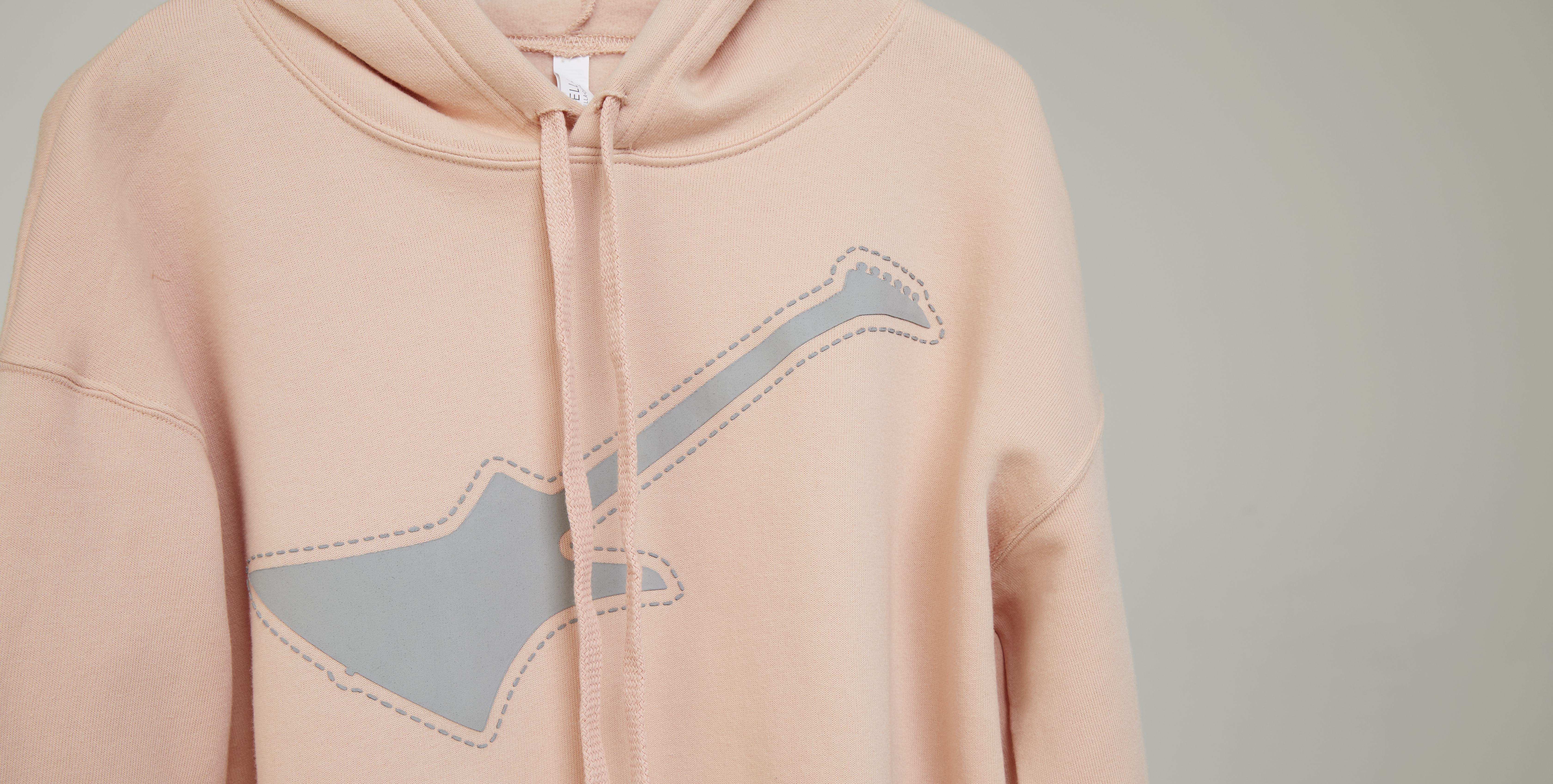 For the HD ink, you'll need a higher thickness micron level on your screen, which could range from 250 – 400-microns. The thicker the screen micron is, the more deposit of ink you're going to get through the screen. The process for printing with high density ink is similar to screen printing with regular plastisol, except the layers will need to flash at a slightly higher temperature – 450 degrees F for 6 seconds. Also, keep in mind that once all the ink is applied and it's put in the dryer, the dryer temperature should be higher as well, between 380 – 400 degrees F, to ensure you get the dimension you're looking for. At Eagle, we showcased this effect on our Women's Cropped Fleece Hoodie. Get more details in our video!
Embroidery & Faux Chenille
The final techniques we were able to see in action at Eagle were actual embroidery and faux chenille. Faux chenille is an incredibly complex screen print done with different types of ink to get a mimicked embroidery look.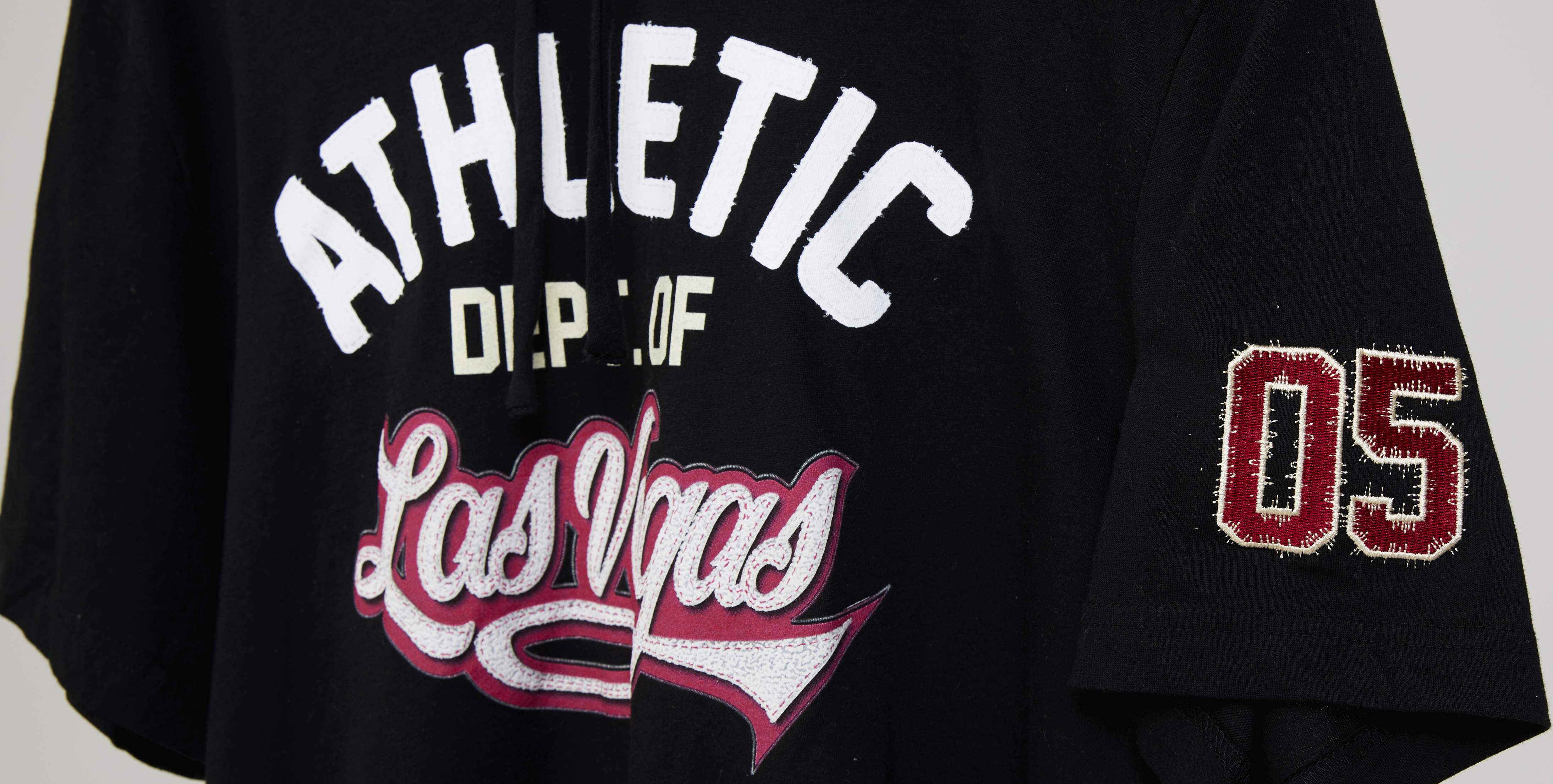 To get the unique faux chenille treatment on our Men's Jersey Short Sleeve Hoodie, Eagle used a mixed process, involving bases and additives, such as puff and suede puff to create that faux embroidered look. Puff is a standalone ink as a base, which has a spongy feel and rises under heat. Suede puff is a mixture of puff and other additives. It is softer than puff, but has minimal lift. For our design, there were only five colors, but they used 10 screens to add in all the speciality effects to create one cohesive look.
As for real embroidery, the key is make sure the artwork is detailed. The embroidery machine at Eagle is all digitized, so once the artwork is uploaded, it's told exactly what kind of stitches to put where. See how the two techniques compare in our video below!
Summary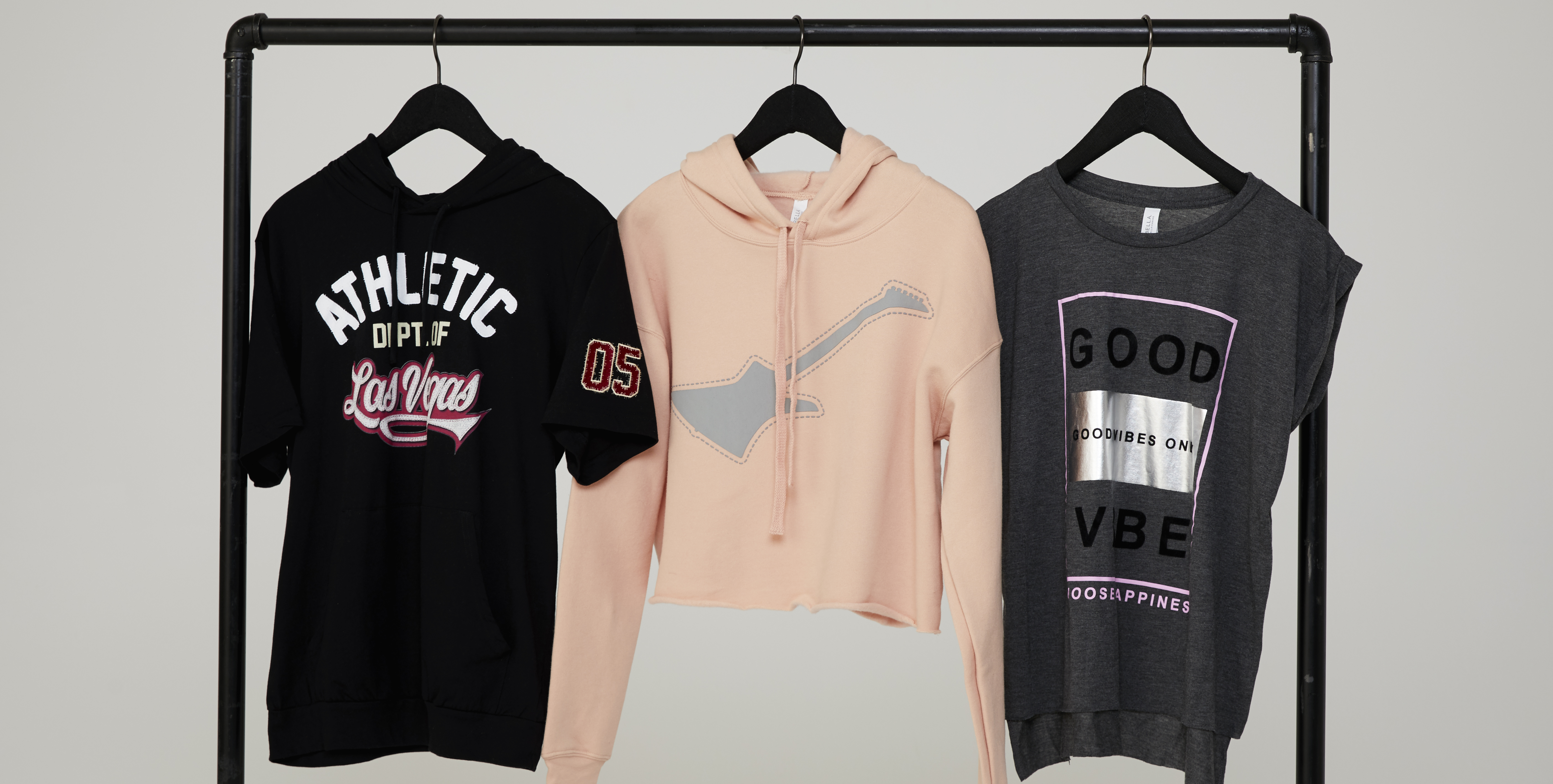 Article Name
Unique T-shirt Embellishment Techniques
Description
Learn more about the different specialty treatments
Author
Publisher Name
Publisher Logo