Printing on the High Waist Fitness Legging by BELLA+CANVAS
One of the fastest-growing trends of the decade is leggings and our new 0813 High Waist Fitness Legging is the best
fitting best, feeling performance leggings out there. Printing on leggings might seem tricky due to stretch but with these next few tips you'll be well on your way to having fashion-forward leggings that move with you without compromising quality.
The challenge of printing on leggings is using the right type ink or material that doesn't interfere with the stretch of the leggings.   The below techniques work great on our specific fabrication of the Women's High Waist Fitness Legging.
Screen Printing on Leggings
When screen printing on our 0813, or any leggings, you need to be mindful of the stretch in fabric. For this test, we used a special ink additive or an ink mix, to make sure the print was smoothly applied and in order to glide with the movement of the body once worn. In this case, we used special silicone or poly based inks. When we screen print on leggings, you may want to use a blocker base to make sure the next color printed doesn't migrate.
Keep in mind, one the legging are on the screen print pallet, the leggings do not need to be stretched out to apply the ink since the ink id formulated to stretch as the fabric stretches.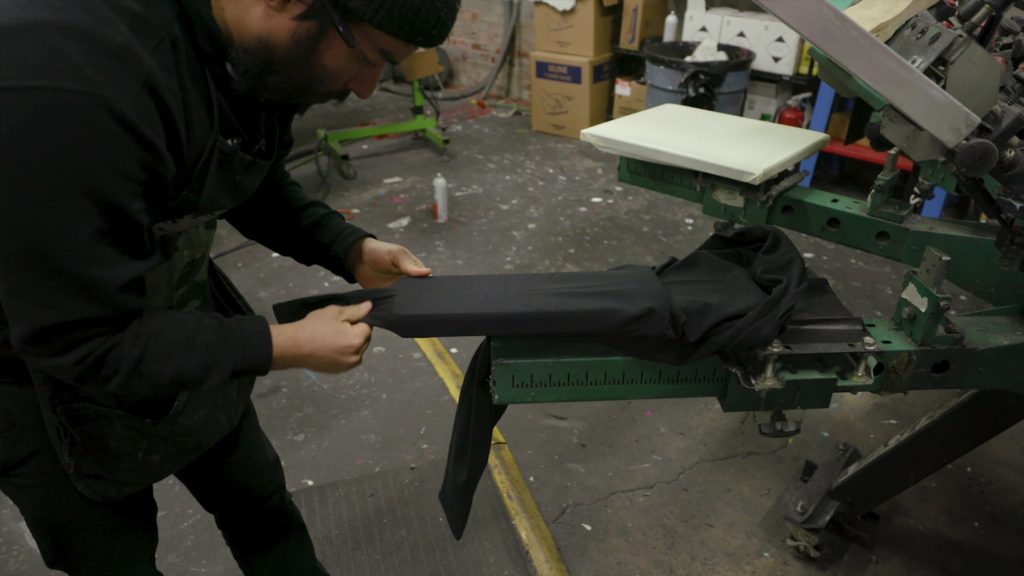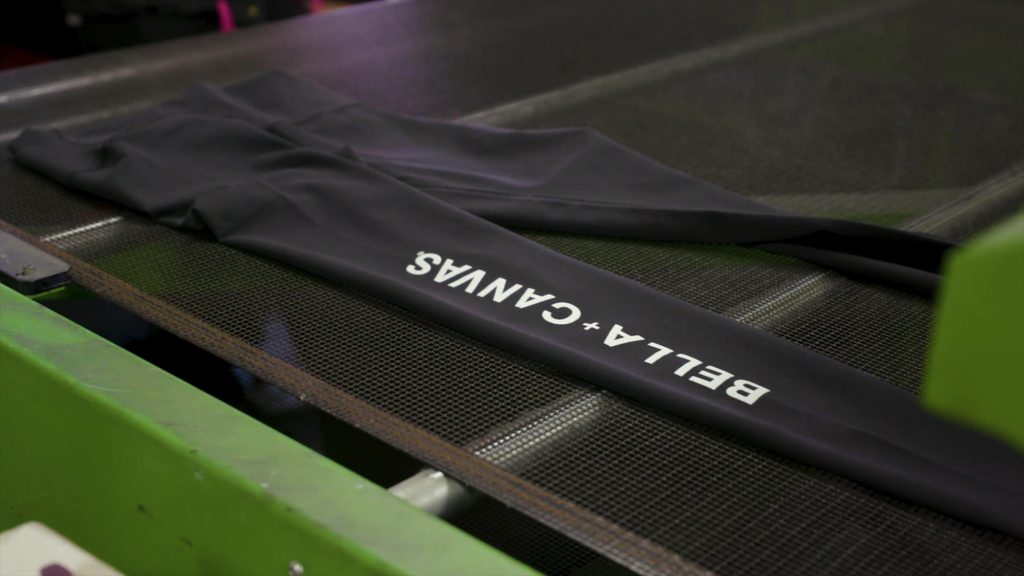 Heat Transfers on Leggings
When using heat transfers, pay attention to the manufacture settings of that material. For this case, we used
Stahls
, which has all of their user guide information for each heat press material on their website.  These settings will tell you the appropriate heat temperatures, press time, and when to peel the backing off. We used a reflective and multi-color heat transfer on the leggings using the settings below:
Reflective vinyl:
– Temperature: 290F
– Press time: 10-12 seconds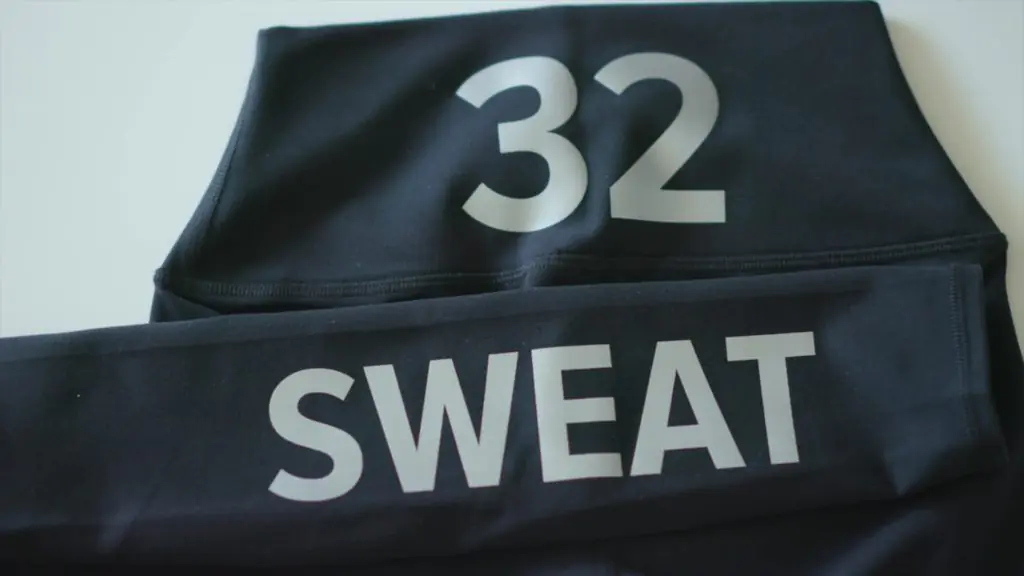 Multi-color subli-stop: 
– Temperature: 290F
– Press time: 5 seconds peeled at the carrier warm then repressed for 5 seconds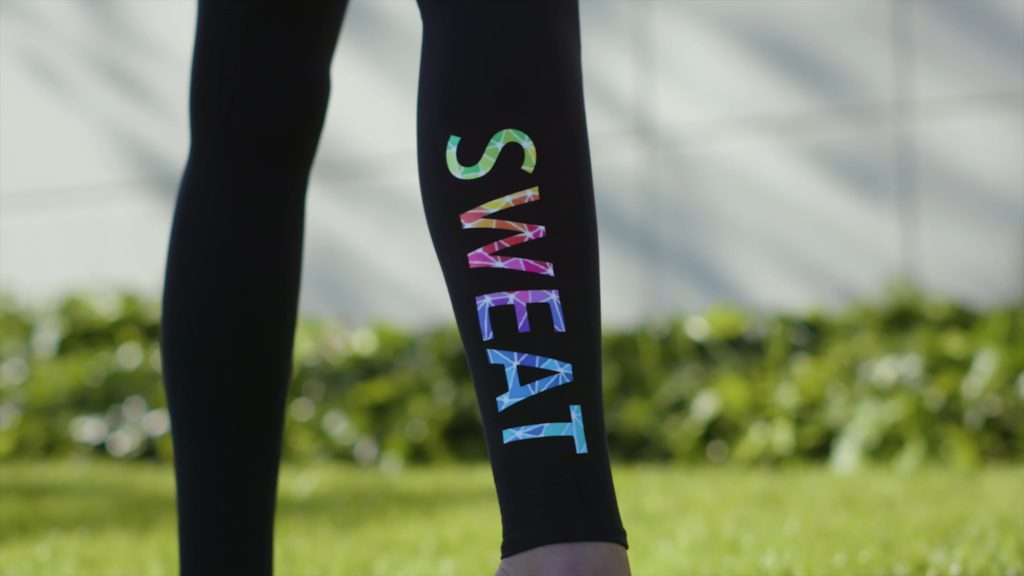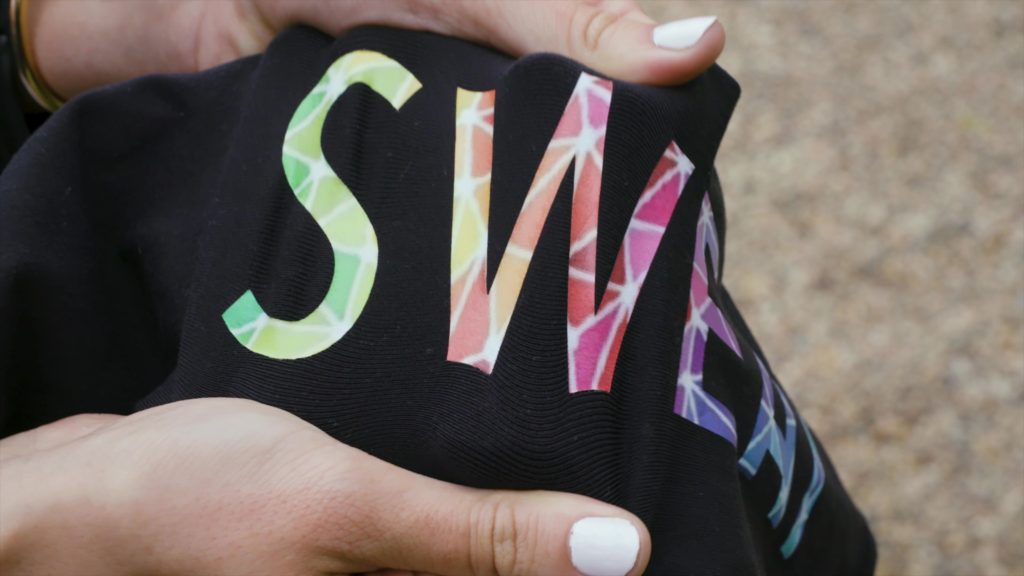 If you print on our High Waist Fitness Legging using the techniques mentioned in this article, we'd love to hear how it worked out for you!