What a Multi Million Dollar Wholesale Apparel Brand's Secret is to Color Forecasting
The wholesale apparel world is known to be a bit behind in current trends, but at Bella+Canvas, we're always researching the hottest color trends of the season. Our trend forecasting has been spot-on every time and what we have for 2020 is no different. We're excited to partner with color experts Coloro to break down the hottest color trends.
The Impact of Color Forecasting
We recently sat down with Coloro's head of content, Jo Thomas who explained, "Color forecasting is important as it allows you to focus on your future consumer and not get caught up in the trends of today  and can range from 1 to 5 years in advance. Color touches everything, it's not just based solely for fashion and wholesale, but it touches automotive, interiors, packaging; every industry really needs to understand what color needs are going to happen in the future consumer."
How Consumers Drive Color Trends
Thomas explained how consumers drive color trends with examples like orange and yellow. "With American protests about anti-gun crimes, a lot of youth are wearing orange t-shirts and sharing the hashtag #WearOrange. Taken from the traditional orange you would wear when hunting so you wouldn't get shot accidentally, this color has been adopted as a sign of protest, but it's now coming through in the fashion sector. Additionally, yellow is a key color trend in the Western world that has been adopted by China as a symbol of sustainability.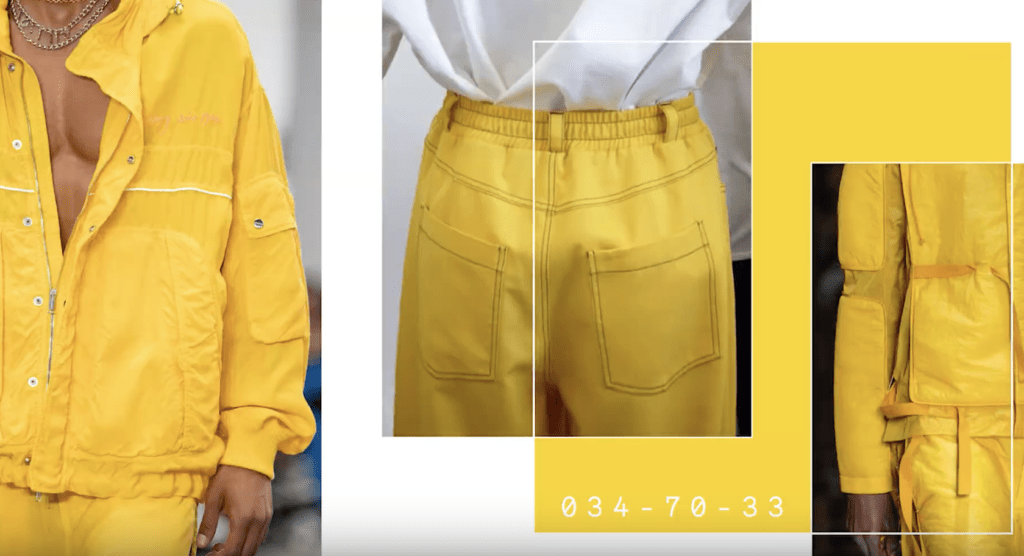 Color forecasting is key as you see these big trends; it's all about breaking them down. We see a lot of wholesalers are behind the retailers and bringing out colors which are actually dying out. Bella+Canvas disrupts this by bringing out colors that are dropping at the same time in retail. They're on trend so it's exactly what that customer wants at that time."
The Top Color Trends for 2020
On Trend Neutrals

The New Neutrals palette contains three big colors: Cement, Cool Grey, and Sand Dune and is all about playing with different tonality. Driven by the youth market, our new neutrals are perfect to pair with the neon pop brights.
Vintage White

Because sustainability is a really hot topic right now, we've seen quite a lot of brands looking at a more sustainability approach. It's all about these kind of off-white tones that look a bit more un-dyed and natural. The vintage white trend is sure to continue rising as more and more people are concerned with sustainability.
A Pop of Poppy

New Neutrals and Vintage White go together beautifully, but you always need that pop of color! We've seen reds and orange really making a big impact in the industry and poppy's the perfect fusion of both- it's very youthful, fun, and effervescent.
Color forecasting is way more complex than people realize but it's crucial in the apparel world because having on-trend colors can make or break your success.
What was something new you learned in this blog? Have you ever thought about colors you choose when buying blanks? Now you'll have more of an understanding of the "why" when adding apparel of different colors to your next order.
Have you seen our extensive 2020 Trend Report? Click here.
Want to learn more about BELLA+CANVAS? Click here. 
Interested in learning more about Coloro? Click here.
Subscribe to our YouTube channel! Click here.