Fashion Trends of 2019 You Need To Know
In this 2019 Trend Report, we'll get you up to speed on the fashion trends you need to know.   Our research and development team spent the last year analyzing color trends, creating new fabrics and perfecting our new assortment. Wondering what's new and what fashion trends you need to be paying attention to? We've put together this 2019 Trend Report to get you up to speed.
FASHION FLEECE TRENDS
Fleece, aka sweatshirts, joggers and hoodies, no longer just refer to that college sweatshirt you just throw on around the house. Fashion Fleece has been appropriated by street wear brands and high end labels alike, making their way on to countless runways at New York fashion week. We have even seen collaborations between streetwear and luxury brands, like Louis Vuitton and Off-White which speaks to the significance of streetwear in apparel today.  And streetwear means fashion fleece!
This year we've added two top selling fleece items from our Fast Fashion collection to our full distribution line – the cropped hoodie and the cropped crew. Each of these come in 6 on-trend colors and the raw hem and cropped silhouette give off an effortless and edgy vibe.
Looking for men's and unisex fleece? We love this new rich brick color in our DTM hoodie with dyed to match drawcords or our drop shoulder fleece in the ultimate neutral color, heather dust.
We've also added fashion fleece for kids'! With our new 3719Y.
CROPS TREND 
It's pretty much guaranteed in fashion that certain trends will come back around again. Right now, that decade-of-the moment is the 90s and if we could point to one 90s trend you should be paying attention to, it's crop tops. Crop tops come in many shapes, lengths and forms and we've added three of our favorites to our 2019 collection. The cropped tee and our two cropped fleece items were all favorites from our Fast Fashion collection. One of the reasons people gravitate towards these styles is the flattering fit. They all have looser fits and when paired with high waisted jeans, they show just the right amount of skin.
LUXE FABRICS
We're always on a mission to find new ways to make some of the softest tees humanly possible. We've developed a new sueded tee that makes our already-soft-fabric, even softer. Once our Airlume fabric is knit and dyed, it goes through a special finishing process to get that that buttery soft t-shirt feel that you find at high-end retail stores like Vince and James Perse. We're so excited about this new tee that we are launching it in 25 colors.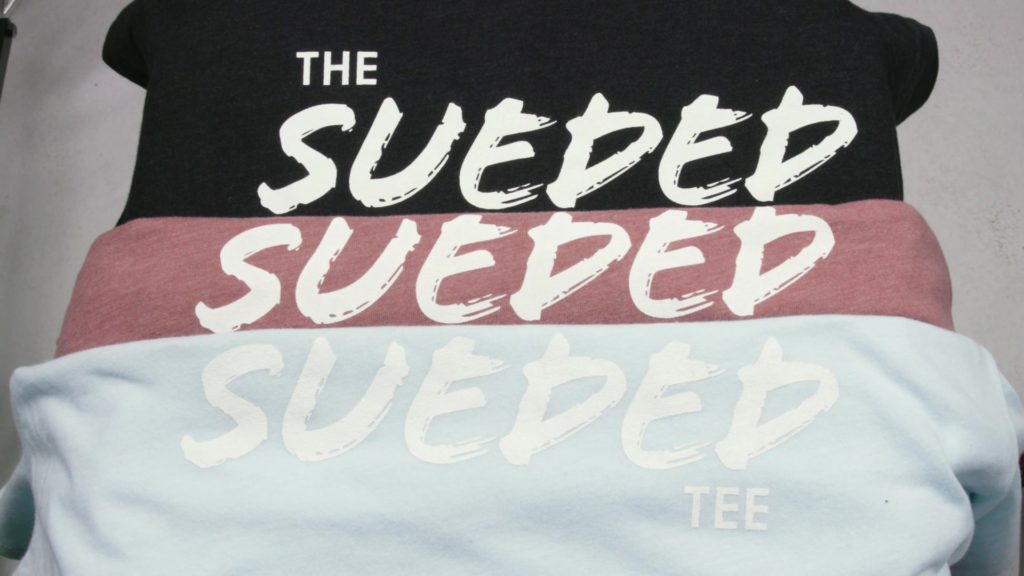 COLOR TRENDS
Color has always been a great way to differentiate in the wholesale market, so we know how important it is to bring you new hues that are trending in retail. If you look to the runways, we've seen a return to color over the past few years, with designers shunning black in favor of zingy pastel and primary hues. For 2019 we have three color stories you should get on board with.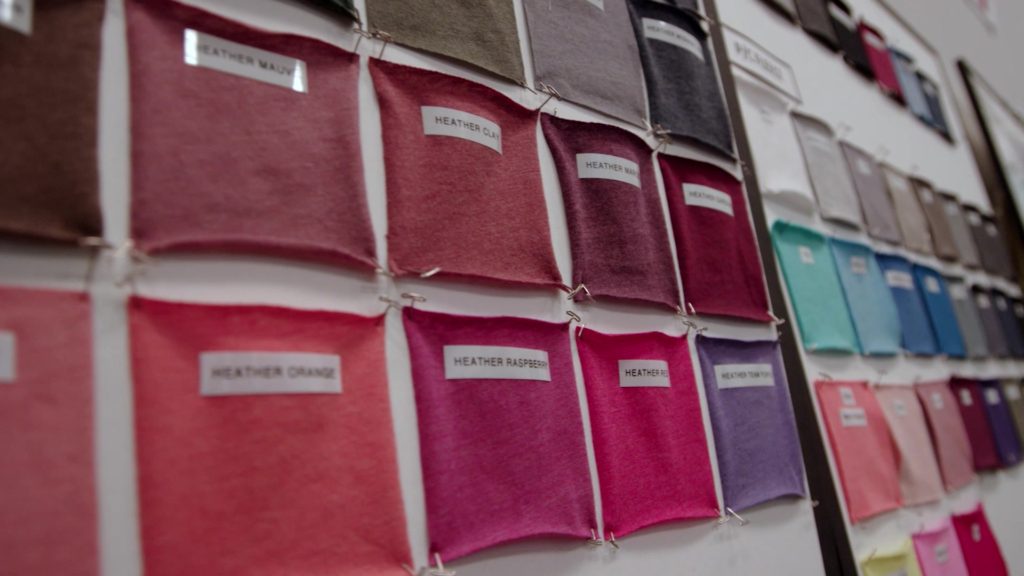 Pretty Pastels 
You're probably aware of the millennial pink craze–with soft shades of pink, along with hues like peach and mauve taking over. And not just for women. Pinks are huge for men and can be seen everywhere in streetwear. Pinks are here to stay, which is why we added it to Triblend, but the new colors in the spotlight are shades of lilac and can be seen everywhere . You can find our new lilac and new orchid,  an easy-to-wear shade that is somewhere between mauve and lavender, across multiple fabrications in our 2019 line.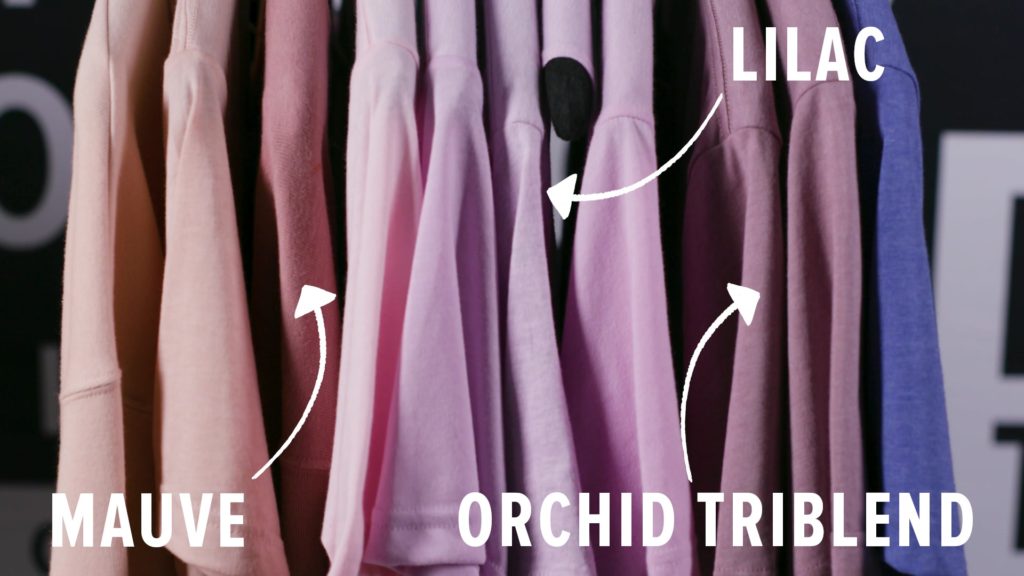 Shades of Fall
Shades of Red continue to be a big color in fashion. Our new Brick, is a rich jewel-tone red that is familiar yet new all at once. Autumn is another fall color that is unlike any other wholesale shade. We've added to these new red-ish hues across all fabric categories – Airlume, Triblend, Fleece, and Flowy.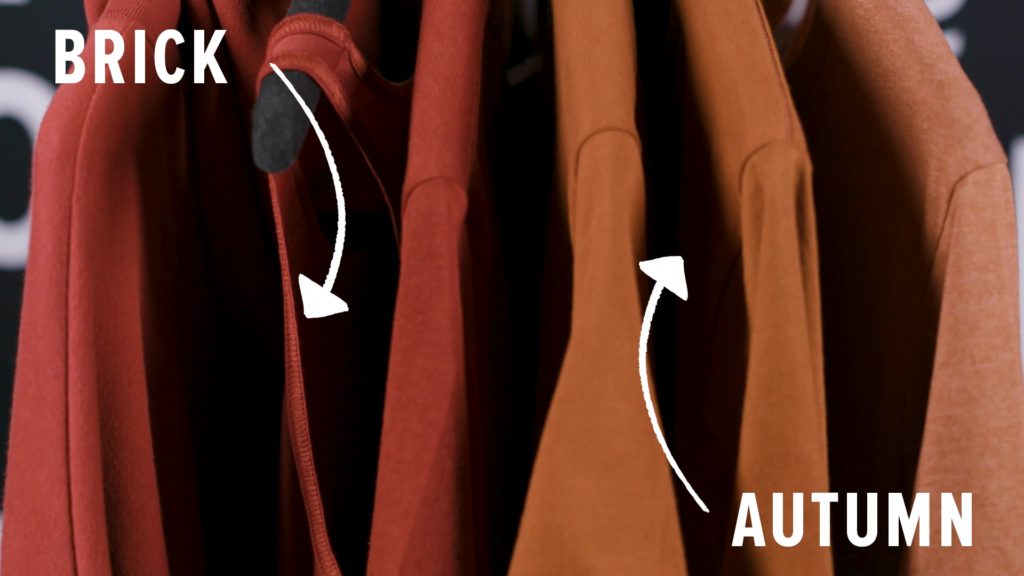 Yellows
Brights are back, and there's no better way to warm up your wardrobe than with yellows. Whether you're looking for something light and airy, or a shade that packs more punch, we've introduced yellow hues across Heather CVC and Triblend. If you're after a cooler version of this pop shade, go for our mustard. Mustard is less flashy than classic yellow, it adds a hit of color to any outfit, making it a more exciting alternative to neutral tones that tend to dictate our wardrobes.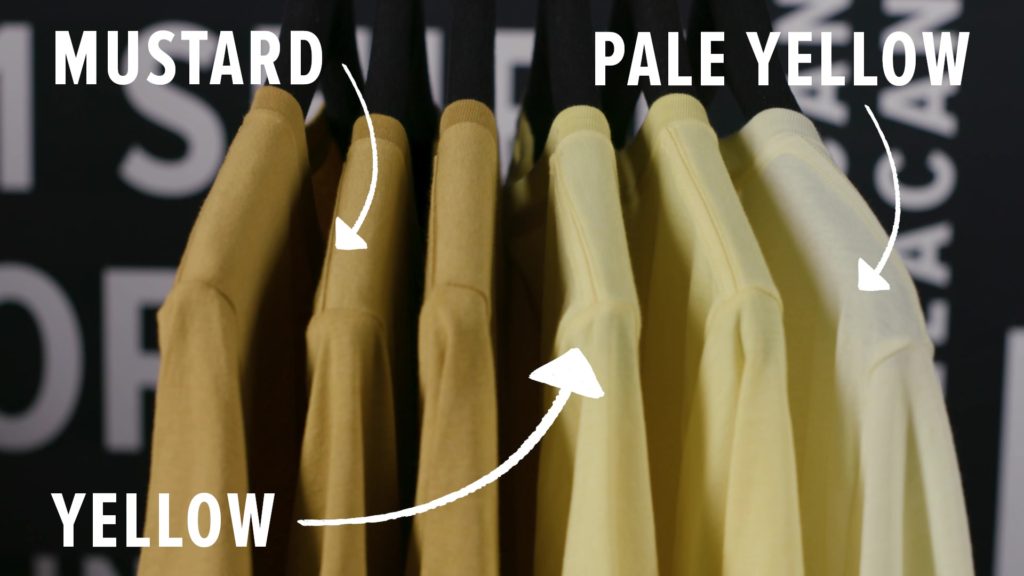 We are always pushing the limits to bring you the most differentiated product in the market and 2019 is no exception!
What trend are you excited to try? Let us know in the comments below!
Subscribe to our YouTube channel HERE!
Check out our site for more products HERE.
Want to learn be about BELLA+CANVAS? Click here.