It's always been our mission to find new ways to make some of the softest tees humanly possible. We just launched our new #3301 sueded tee that makes our already-soft-fabric, even softer. 
WHAT IS THE SUEDED TEE?
It all starts at the thread level with our Airlume combed and ring-spun cotton. We create an incredibly smooth surface by using long staple cotton fibers and eliminating all impurities. Once our Airlume fabric is knit and dyed, it goes through a special finishing process to get that sueded hand feel.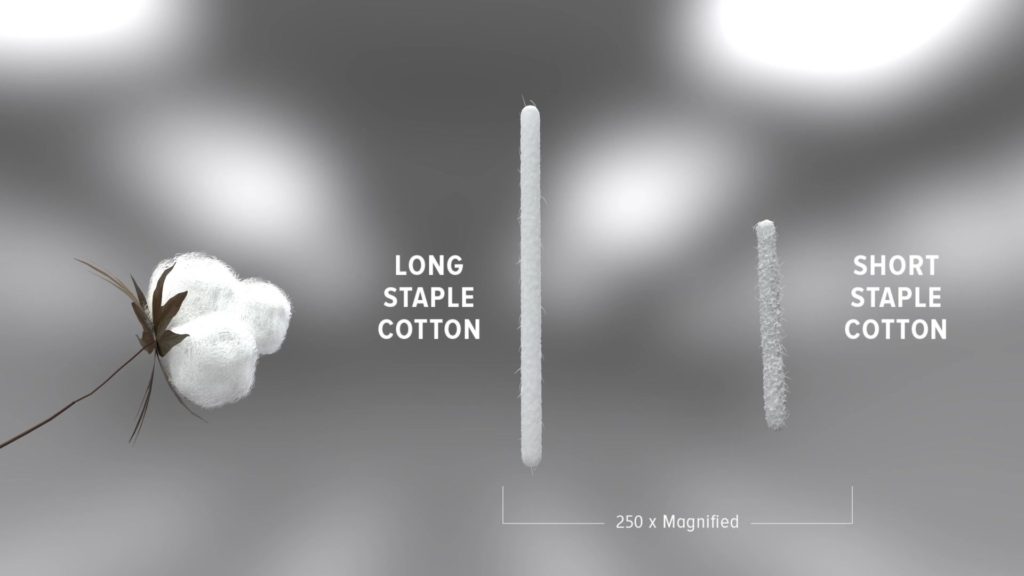 HOW IS IT MADE?
The making of suede fabric has been around for years. Sandpaper used to be the trick to create the soft hand feel of suede. However, this system clogged the machines and wasn't a good investment for longevity.
Today, we use a system unique to BELLA+CANVAS and unlike anyone else. Our fabric runs through a sueding machine made up of six rollers resembling cylinder shaped hair brushes. Each roller has specific bristle types coated in ceramic which rotate at 3k revolutions per minute. Because of this abrasive process, when you run the fabric surface over the bristles it cuts, tears and pulls millions of tiny little fibers out of the fabric threads. This creates a really soft, even hand of fabric, similar to peach fuzz, without causing pilling. No chemicals are involved, it is only a mechanical abrasion.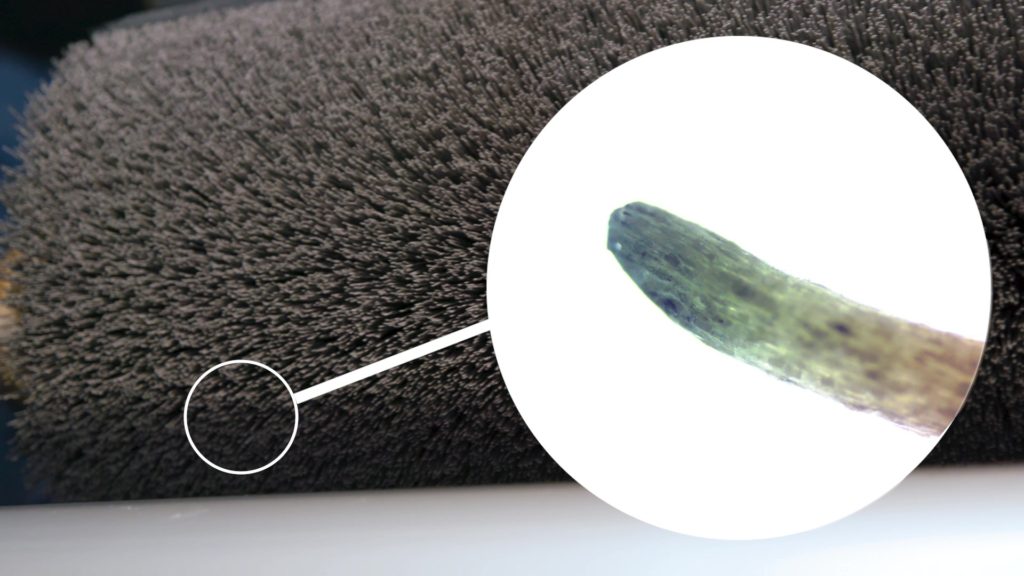 Even though it has small tiny fibers sticking out it is still very uniform and clean. Other manufacturing companies use processes that create uneven sueding and pilling on their garments when they do not use a top of the line system with ceramic bristles like BELLA+CANVAS.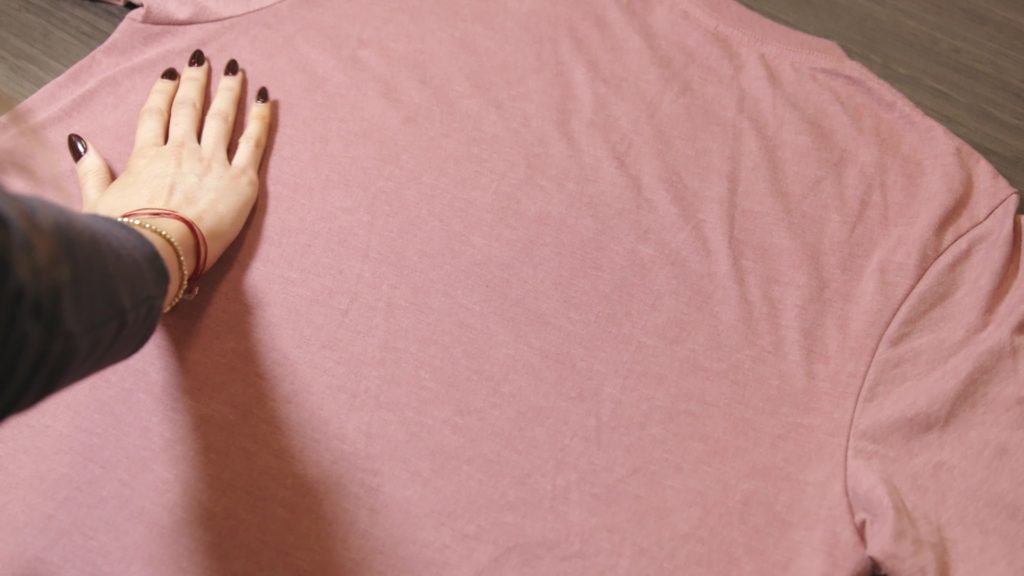 PRINTING ON THE SUEDED TEE
We understand printability is incredibly important, so we tested multiple variations of the sueded fabric until we landed on the version with both the softest hand feel and best printability.
Thanks to the best version, we found no issues when it came to printing. There was no unevenness or fibrillation which made for an optimal printing surface. There were no changes or additives needed to be made to the ink or process. The print style was the same way they would have done it for any other 100% cotton tee and the results were great!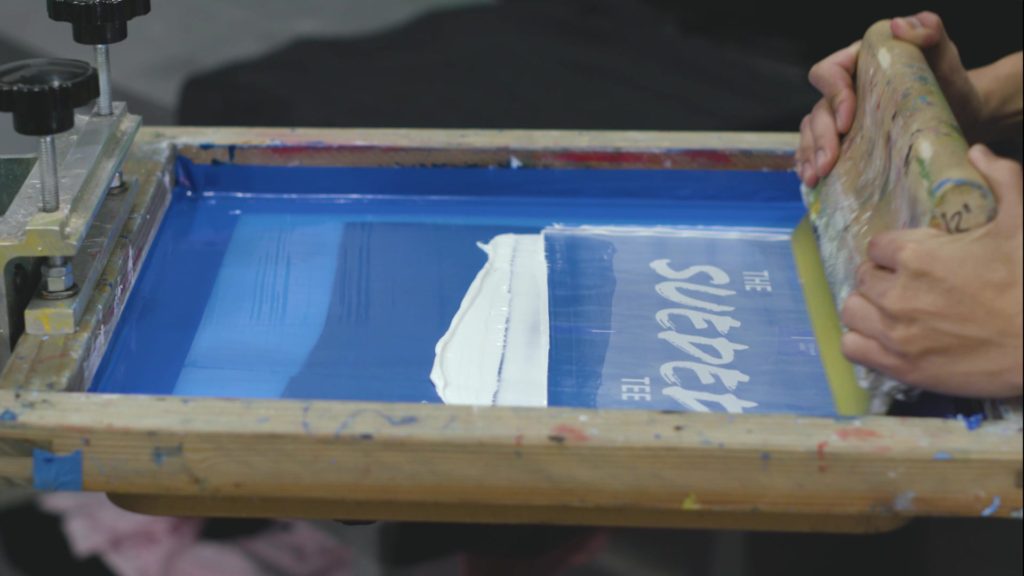 If you're looking for a higher quality retail tee the sueded tee is something that is going to give you a nice soft hand feel which will help elevate your brand in the market you're going for. It's softer than anything like it on the market, so you'll have to feel it and see for yourself!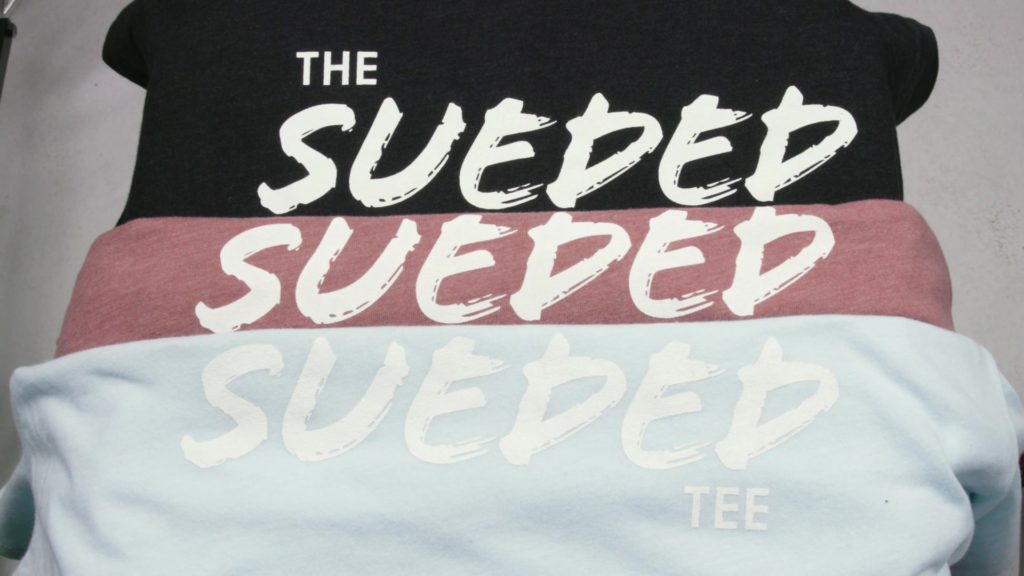 Check out The Sueded Tee on bellacanvas.com!
Interested to learn more about how our tees are so soft? Check out this blog post! 
To watch the full video watch here.