Black-Owned Business Spotlight:
Big Printing
We hope to amplify black-owned businesses in our industry as a part of BELLA+CANVAS's mission to actively pursue company growth in diversity education and awareness for BIPOC owned businesses. We will feature a variety of companies within the apparel decoration space at different levels of  experience in hopes to encourage other BIPOC business owners in this industry.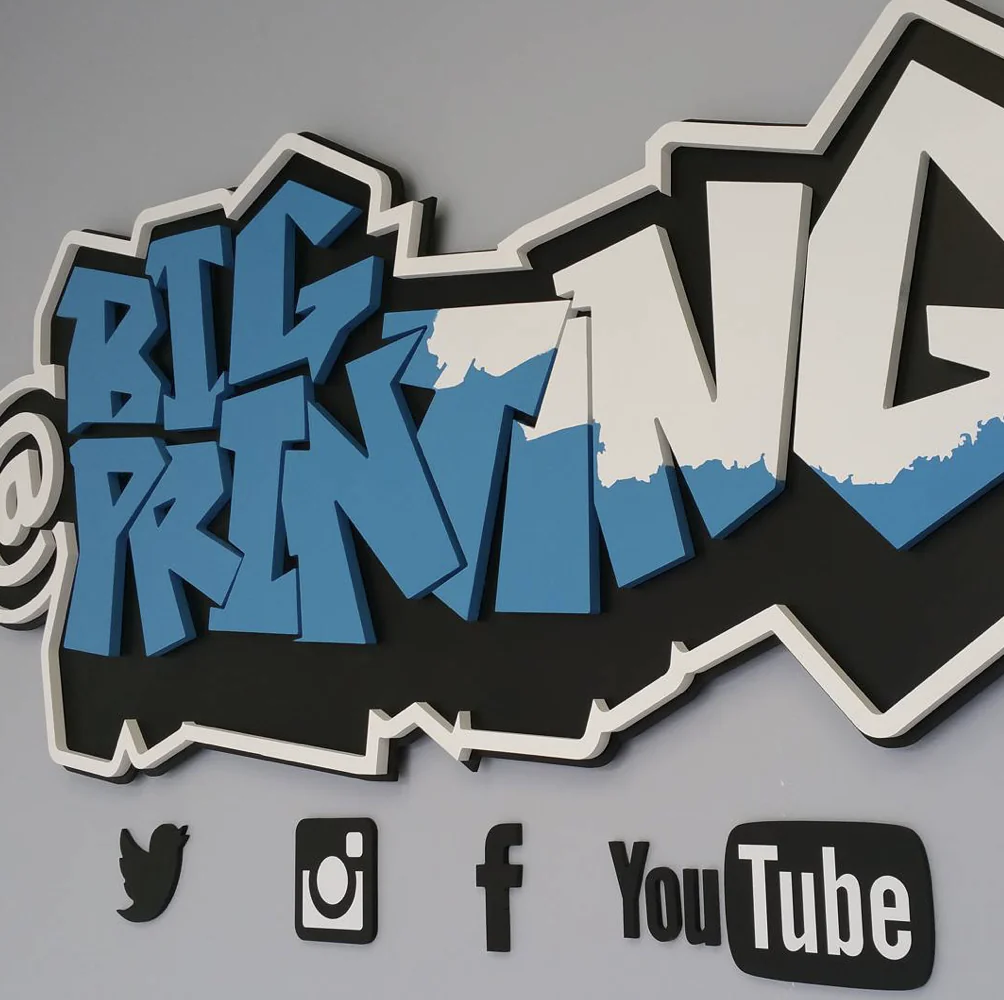 Get To Know Big Printing T-Shirt Company
Kesney Muhammad, co-owner and CFO of well-known print shop, Big Printing T-Shirt Company, shares her story of how her black-owned company grew without taking a loan from the bank; and not because she didn't ask. Read her story to feel inspired, compassionate and encouraged to keep pushing for your dream, even if others don't want to help you out.
For the remainder of this portion of the interview we will refer to BELLA+CANVAS as "BC" and Big Printing (Kesney) as "BP."
How Their Story Began 
BC: Tell us a little about your business, and your role in the business?
BP: My name is Kesney Muhammad and I am the CFO of Big Printing T-Shirt Company, located in Northern California. Big Printing specializes in streetwear, it;'s our bread and butter. We do all kinds of apparel decoration from screen printing, to DTG, embroidery and so much more.
BC: Can you give us a brief timeline of where your company started, where it is today, and how you paved your own way as a black-owned business?
BP: My husband, started the company before I met him, and at the time it was his own clothing line where he was outsourcing the decoration. When he realized there was something catching on with this business, he decided he wanted to learn the trade for himself. He began working at a shop for 6 weeks to learn everything he could. After gaining enough knowledge, he bought his own equipment to print his own clothing line.  As he began to learn more,  he started going to trade shows to network and continue learning from experts about this new found craft. As time progressed, the clothing line business began to slow down. and more contract printing orders were coming through so we saw an opportunity to build that side of the. business.
In 2002 my husband and I got married and left my job to pursue this business with him. I'll never forget that first year, I came from an amazing recruiting job making six figures and then all of a sudden we collectively made $17,000. That was hard mentally and emotionally. After that we really had to push forward, instead of me working part time jobs to make ends meet, I had to invest time. Time was more valuable than money in that phase of our business.
We kept pursuing this business and by 2005 we were moving into our first commercial space that was 1,400 square feet. Two years later we doubled in size and went to 2,400 square feet. Then three years later, 5,000. square feet. Now, we are at 11,00 square feet with 24 employees, and the largest black-owned printing business in the United States. It's so amazing to know how far we've come since starting in my husband's grandmothers garage with one employee who was also his cousin. We are also now doing so much more decorating than just screen printing which has helped us diversify our offerings for our clients.
BC: Where do you hope your business will be in 5 years?
BP: We are still leasing now, so we hope to buy our own warehouse and allow ourselves to expand even more. We'd like to dabble in print non demand. Our plan is to grow ini a way that is steady and smart and have a direct impact on black businesses and the fashion industry.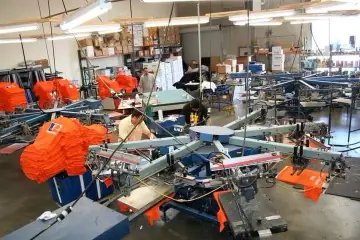 How Being Black-Owned Impacted Ability for Loans  
BC: During all of your growth year-over-year, how did you know it was time to upgrade your equipment? What was that process of making a financial investment like?
BP: The best lesson I learned is I have to be able to make enough money in the first year to cover the cost of equipment. The. second best lesson I learned is buy the best and buy used. In the early years, we were a young minority owned company. We could not get a loan, even though we had good credit, owned our house and fiscally everything looked good on paper, we were turned down.
This was a moment when we questioned whether or not the color of our skin. played factor in this puzzling situation. We found a leasing company to give us a lease on an automatic printer. We agreed on a price of $5250 on a Friday. Then we attended an ISS trades show on a Saturday to meet some of these people in person, network, and see what's new in the industry. We met the leasing company in person at the show and the next day received news that our rate had gone up to $7500. When we brought this to their attention assuming it was a mistake, we were responded with "sorry we made mathematical errors." But we had already been approved for the lower cost loan.
To not know if this happened due to race or maybe even my age (I was 26 at the time) really hurt. The next day after that instance, my parents generously loaned us $50,000 of their retirement savings to invest in the company and went out and bought the machine in cash. This was the first loan we took for the company after already being in business for years.
Now, we have bought every machine along the way in cash. Being a minority business we learned if we wanted to buy something we need the cash to buy it. That became a way of life. Every major purchase we bought out right, and we stopped considering getting a loan ever again after that experience. When you buy up front and you don't have financial backing, then your business has to grow slower. However, our patience has paid off and our business is in a great position because of that.
Lessons Learned in Hardship
BC: Were there moments, especially in the beginning, where you thought this could fail? If so, what encouraged you to keep going?
BP: Failure was never going to be an option. Failure meant we wouldn't be able to pay for our house and way of living. However, 2006 was the first time we took a hit when we were still pretty new in that new commercial space. An order came through for shirts so we did our normal process of printing and shipping them out.
Well, when they opened the boxes they discovered the shirts had the wrong design. We realized where the mistake was made and learned a hard lesson about approval in the art department. This was a gut puncher and easily could have brought us down but we learned from it instead.  We ended up reprinting the shirts and drove them to the customer since they needed them the next day.
I cried and I didn't want to go through that again but it encouraged us to implement smarter policies to protect us and also hold us to a higher standard tour production quality. I didn't think we would make it after that.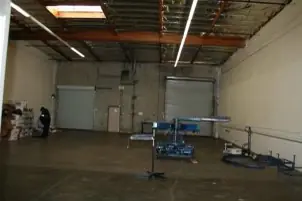 BELLA+CANVAS's Diverse Images as Selling Tools
BC: How has BELLA+CANVAS been a part of your story?
BP: We love the images BELLA+CANVAS offers in their image library because they really speak to a greater audience that points to inclusion diversity as a whole. We can offer BELLA+CANVAS and show our clients what it looks like on them because they look like the images too. We work with many street-wear brands that are urban and in fashion. The cookie cutter look doesn't work for them, but BELLA+CANVAS's look is one that has been ahead of the curve for a while now.
Supporting Black-Owned Businesses in This Industry 
BC: As a black-owned business/ owner, do you feel represented and/or supported in this industry? How Do you think you and your business has inspired other black-owned businesses in your community?
BP: We have definitely inspired other bipoc businesses we are happy to be that inspiration. We care about our customers growth and want them to succeed. Absolutely feel supported by the industry!  Our vendors are amazing.
BC: How can others help amplify your voice and support you?
BP: Specifically , businesses should make an effort to reach out to minority business to put in your outreach roster. Let's say you have 10 companies as your clients, out of those, make a few veteran-owned, women-owned, differently abled-owned, black owned companies. This so necessary to the fabric of America – it's necessary to the fabric of this industry. It should be more than a requirement to add diversity in companies, they should want to be inclusive. You can ask yourself, "Are you making the effort to reflect what America really is?"
BC: Do you have any stories about a time diversity in this industry stood out to you?
BP: When everything happened with George Floyd and marches began, there was a fortune 500 company that reached out to create a BLM shirt. Someone at that company wanted to use a black printer, specifically since this was a BLM campaign. The business we got from this company changed Big Printing for a lifetime and made a difference in my life. The job was a $500k that they needed done in 10 days, we got it done in nine. But, the process to complete this order wasn't easy.
We needed 300k t-shirts so fast and needed the up-front money to get it. We headed to the bank with a PO in hand, never had a check bounce, and we had a deposit from the customer for $150k. All of these should aadd up to an easy loan. I walked in to this bank to speak to the VP and I was told they were not doing normal loans that day as they were trying to focus on PPP loans. Well something didn't feel right about that so we went to another person who was Hispanic and an assistant at the bank to have her tell us that of course they were doing loans!
Instead of dealing with this bank, we went to our vendor, Tee Style, another minority owned business, and they offered the loan over a friendly handshake. Just a handshake and trust is all we needed. So with Tee Style's help with a loan, we were able to fulfill the order. And none of this would have happened if they didn't think to reach out to a.  black-owned business. Now from the success of that deal, we were able to acquire the space next door and. hire more people all within 30 days.
______
Want to learn more about Big Printing?
Check out their website here.
Follow them on Instagram here.
More from the BELLA+CANVAS?
Read about another black-owned business here.
Subscribe to our YouTube channel HERE!
Check out our site for more products HERE.
Want to learn be about BELLA+CANVAS? Click here.
Summary
Article Name
This Black-Owned Print Shop Proves Patience Brings Rewards
Description
Kesney Muhammad, co-owner and CFO of well-known print shop, Big Printing T-Shirt Company, shares her story of how her black-owned company grew without taking a loan from the bank; and not because she didn't ask.
Author
Publisher Name
Publisher Logo