Sensory Friendly Apparel: The Story of Bayou Blend
Sensory-friendly clothing options are needed by many children and adults who are diagnosed with sensory processing disorder. Kaysie Bolton, the founder of Bayou Blend Apparel, created just that and the story behind the brand is truly inspiring.
Kaysie started Bayou Blend Apparel based on her first-hand experience with the need for sensory-friendly clothing,  a topic close to her heart. Her son was diagnosed with autism and she quickly noticed he had a difficult time feeling comfortable in the clothes he wore. This heightened sense to touch is known as sensory-processing disorder. She wanted to give him the chance to wear clothes that  wouldn't trigger him and saw an opportunity to raise awareness for the autism community.
When she began her research of understanding what kind of tees were best for her son, Kaysie looked at everything through the lens of her son. Everything from the structure of the neckline, to the inside and the outside of the seams,and even down to the tags- Kaysie paid attention to every detail. It was then, she discovered the Bella+Canvas Triblend tee, was  everything she had been looking for.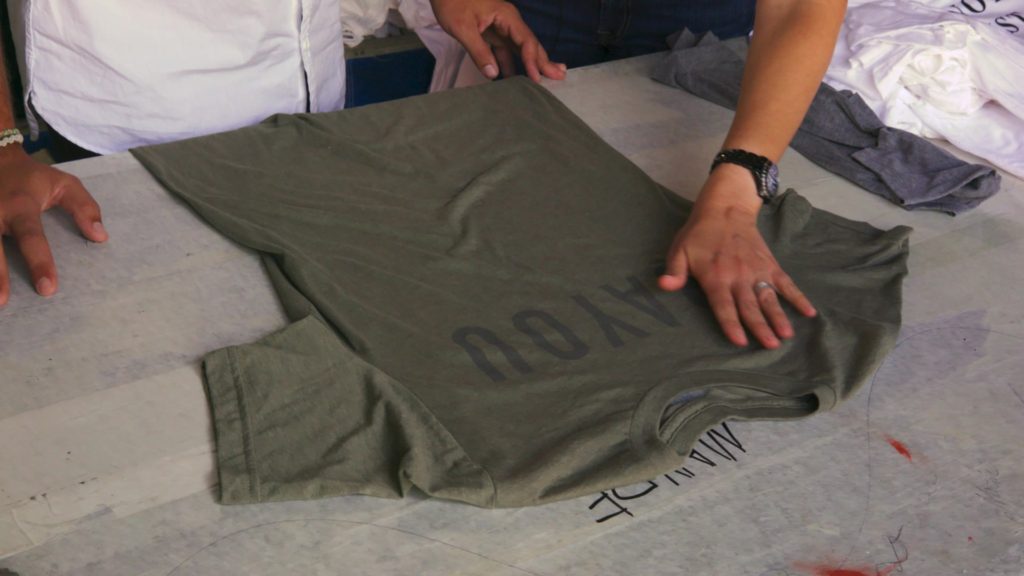 Once she discovered the softest tee suitable for her son, she approached DTLA Print to learn about the best printing techniques to achieve that vintage feel. With the help of DTLA and the Bella+Canvas YouTube tutorials, Kaysie felt equipped and confident to start her business.
It wasn't long before Kaysie started to see the impact of her shirts. A close friend of hers,  also a mother of a child with the same sensory processing disorder, began using the Bayou Blend Apparel tees  for her child and there was a noticeable difference. . One day, Kaysie's friend was wearing a Bayou Blend Apparel Tee and noticed her son could not stop hugging her just to touch her shirt. When she made the connection that the shirt was drawing him in, she decided to load up on Bayou Blend Apparel. Because of the softness of the Bella+Canvas Triblend tee used by Bayou Blend Apparel, her son was able to take on life hurdles without the burden of an uncomfortable triggering shirt.. Kayce recalls packing for her son for camp, what would have previously been a frustrating time finding shirts her son could comfortably wear, was thankfully a moment of ease and relief because she had tees that she knew would make her son feel safe with or without her there.
Kaysie knew she was on to something special when she was on her way to a family vacation and while in the airport bathroom, her son went in to sensory overload and began to panic from feeling overwhelmed. Thankfully he and Kaysie were both wearing the Bayou Blend Apparel shirts in this moment. Not only did the shirts help his heightened senses but other people around noticed the shirts and what they stood for. Once the connection was made of why the meltdown was happening, people around them were compassionate and empathetic to an otherwise difficult situation, giving Kaysie the strength she needed to stay calm and help her son. In this moment she realized what she was doing to raise awareness was not only working but it was exactly what she was meant to do. 
For more information on Bayou Blend Apparel, click here.
If you are interested in the videos that helped Kaysie begin her journey of Bayou Blend Apparel then click on the video links below: