How To Use Appliqué in Creative Ways
Appliqué is a well known decoration technique you've seen across styles like sports jerseys, Greek life apparel, and beyond. This decoration style  is where a piece of fabric is cut into an intricate shape and sewn onto another larger piece of fabric, usually a separate garment piece. But how do you mix up this technique to stand out even more? We're breaking down three ways to apply appliqué to your next blank apparel project.
How Appliqué is done:
First: After the separate pieces of fabric are cut, the fabric is laid out flat on the garment and then attached to the garment by hooping it so it stays in place. 
Second: The hooped garment is assembled onto the embroidery machine which will stitch out the design to sew it on the garment.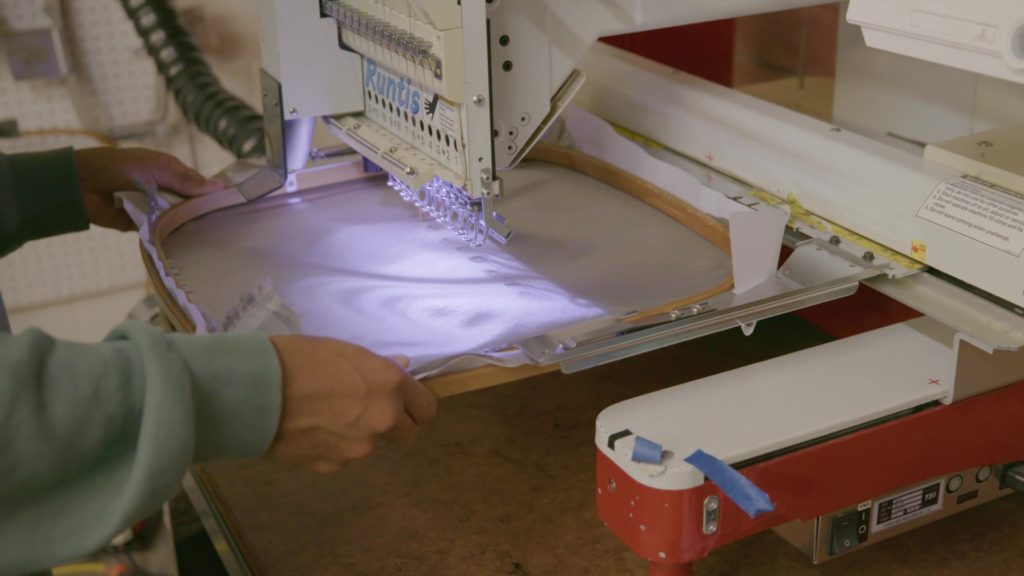 Third: Once the stitching is complete, a laser attachment on the embroidery machine will cut out all the appropriate shapes while on the garment.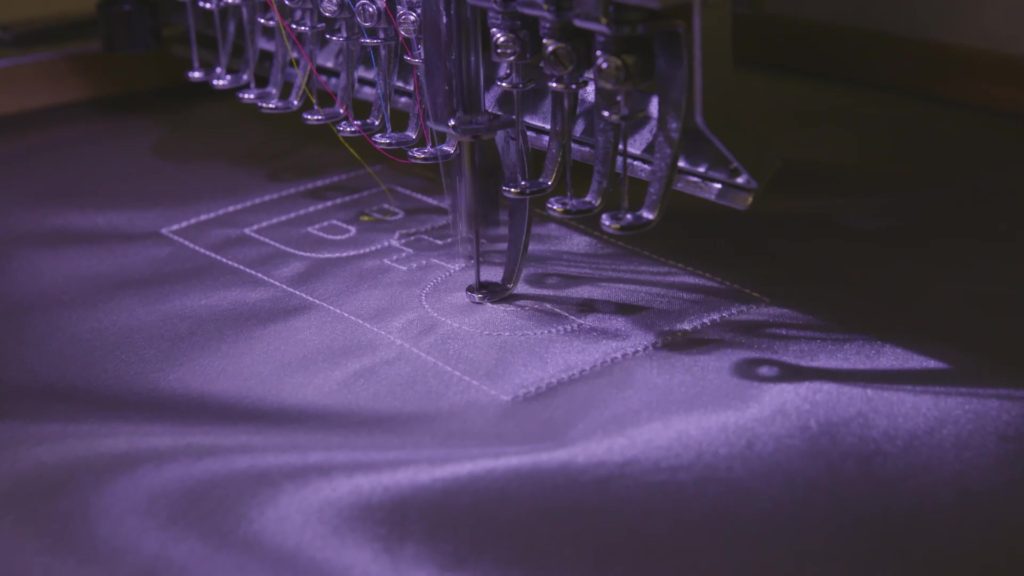 Last: Once the cut file is complete, the garment is taken off the machine as well as the hoop. The the layered out fabric is carefully torn away tear away to leave an amazing design.
The Three Appliqué Styles:
Traditional Appliqué: This is when the artwork is cut out as is and sewn directly onto the garment.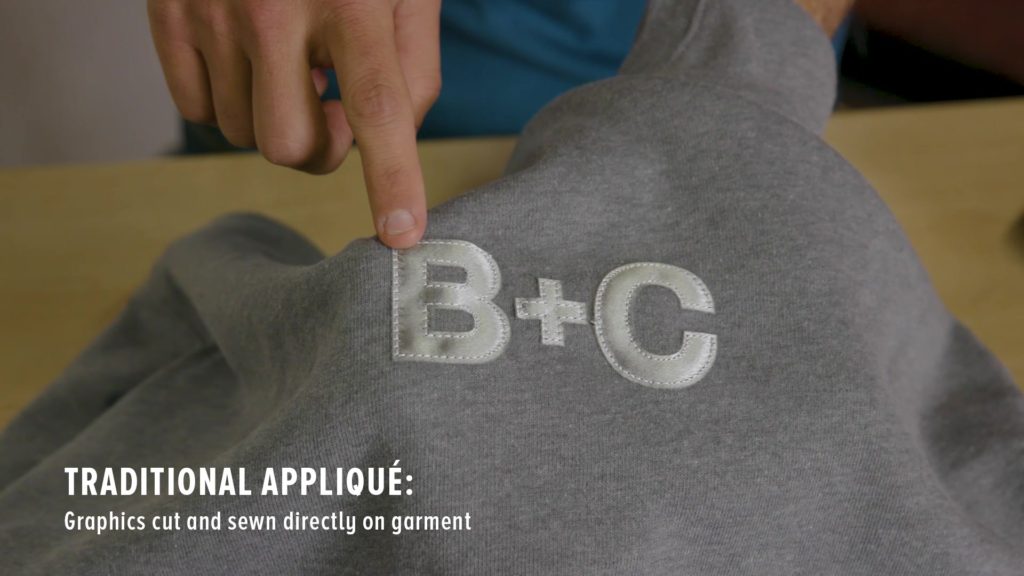 Inverse Appliqué: This appliqué style is like a negative space appliqué where the artwork is cut out but the remains of the cut out fabric is what is sewn onto the garment.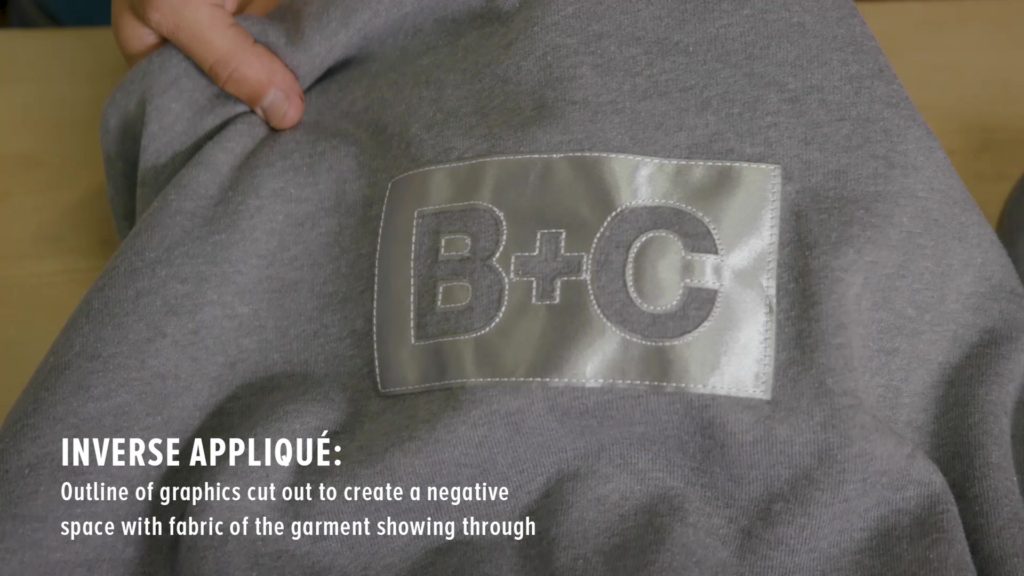 Full Reverse Appliqué: This is similar to the inverse style but with an extra layer of fabric sewn underneath ignorer to add an extra pop of color.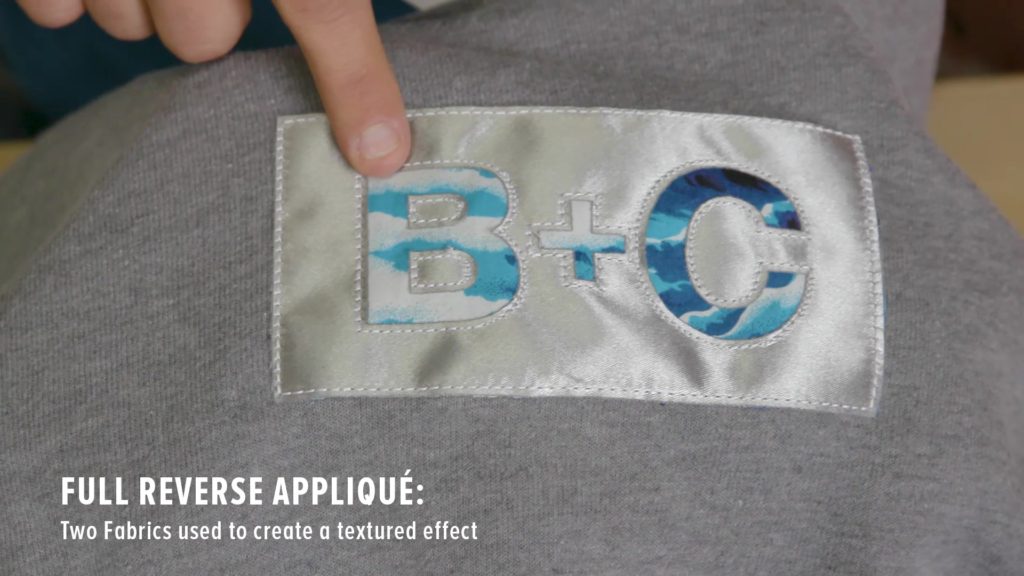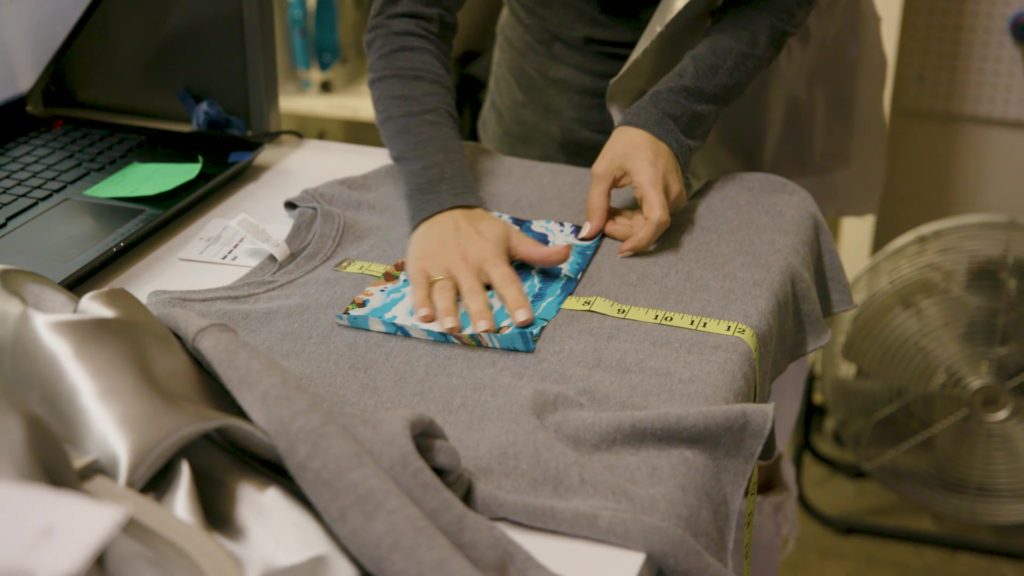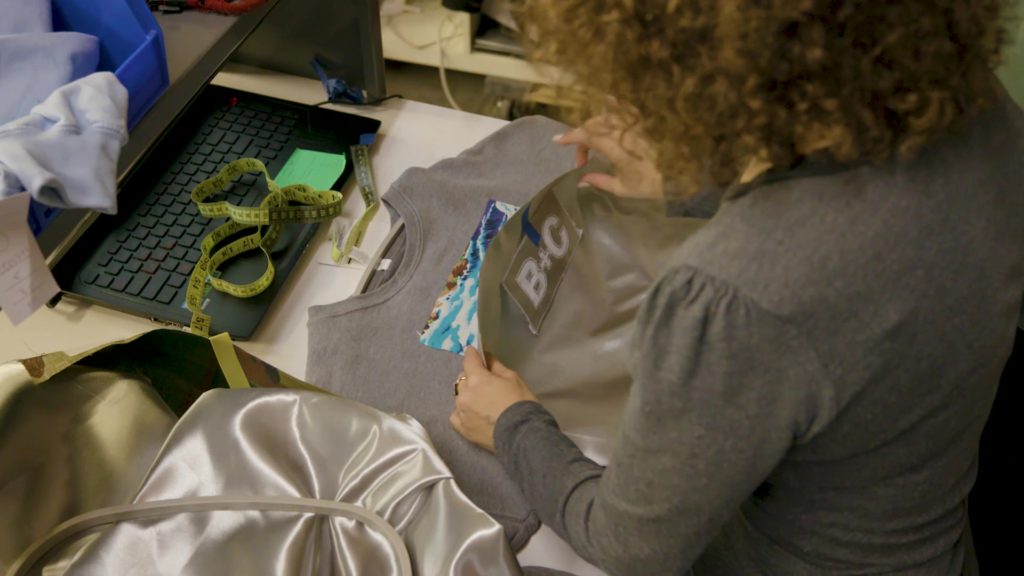 Tips:
Artwork:
When decorating with appliqué, it's important to pay particular attention to your artwork. This technique works really well with big and bold shapes. It's best to avoid calligraphy or nice thin wavy lines but rather, try something simple like an athletic font. This bulky font will be helpful when cutting out the fabric to be sewn on the garment.
Best Apparel:
Fleece products like, hoodies, sweatshirts and crewnecks, work best with this decoration style. Try our Fashion Fleece collection for this!  Fleece is a heavier weighted garment which makes it strong and ideal for appliqué and embroidery.  
Quantities:
The inverse and traditional appliqué styles are great for small or large orders. The full reverse appliqué requires more attention to detail is is better suited for a DIY project.  
Want to know more decorating techniques to elevate your brand? Check these articles out. 
Subscribe to our YouTube channel HERE!
Check out our site for more products HERE.
Want to learn be about BELLA+CANVAS? Click here.