Airlume Cotton vs Ring-Spun vs C.O.E.
Look at a side by side photo of these three tees. Which one is the softest? How could you ever tell without touching and feeling them? We're going to show you what to lookout for when searching for the best cotton!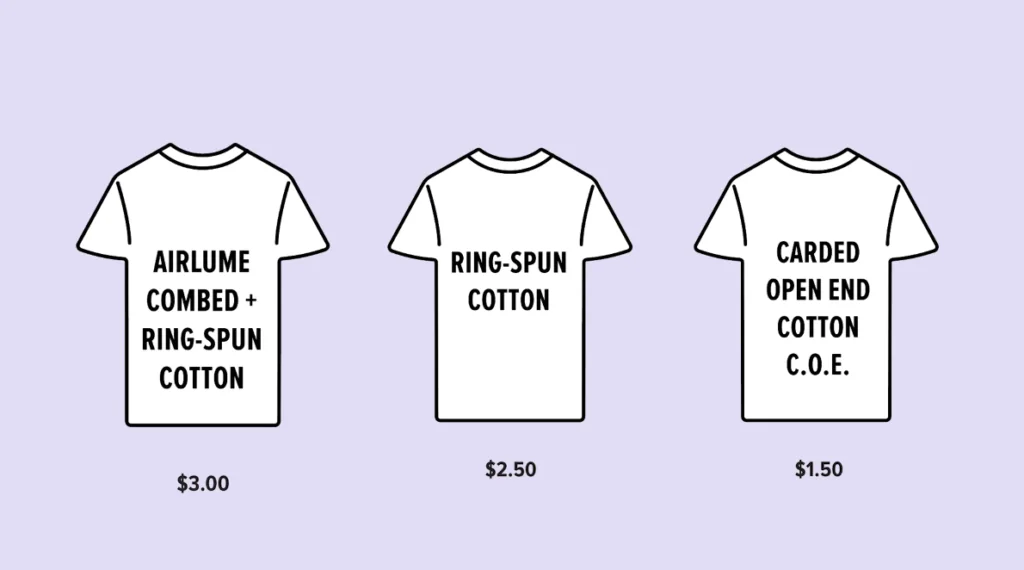 The softness of a shirt has everything to do with the little details that improve the quality of the fabric. In this blog we are going to explain the differences between the different grades of cotton. What's the difference between Carded Open End (C.O.E.), Ring-spun, and Airlume combed and ring-spun anyway? We're about to explain why the type of cotton matters and which kind to look for the next time you're shopping.
The Worst Cotton: C.O.E.
Let's start with the worst type of cotton called Carded-Open End, or C.O.E. for short. This type of cotton is super cheap, making it the cotton of choice for the $1-$2 tees of the world. It's scratchy, heavy, stiff…kinda feels like the love child of a burlap sack and a t-shirt.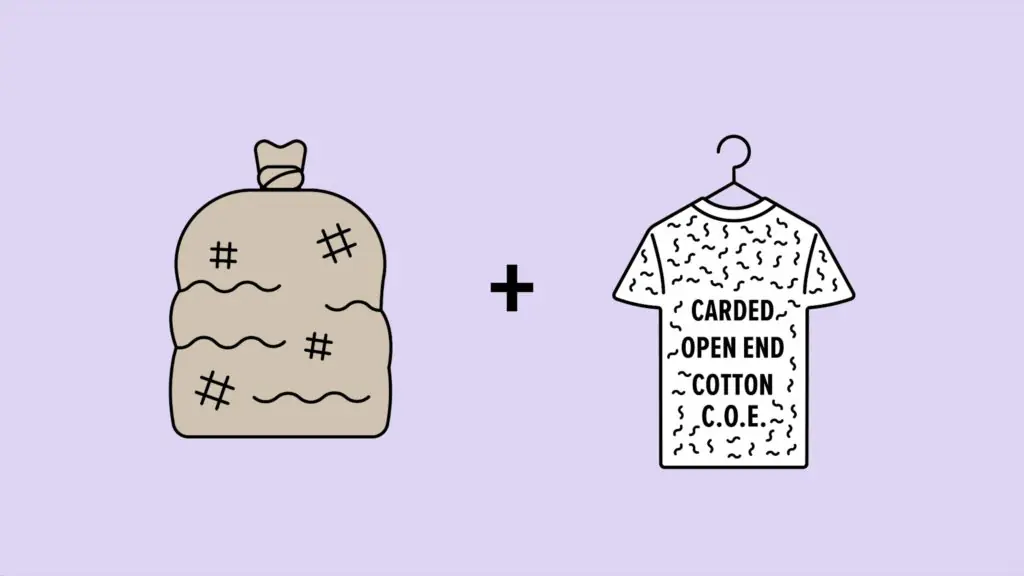 The O.K. Cotton: Ring-Spun
As fewer and fewer people are willing to settle for C.O.E., manufacturers started making ring-spun cotton. People often throw the term ring-spun and combed and ring-spun out interchangeably but these types of cotton are not the same. 
There are a lot of impurities in cotton's raw form once it is picked.  It's a plant, so you have soil, and plant matter and it's just all around dirty. If cotton is ring-spun but not combed and ring-spun, all those impurities are spun up into the yarn.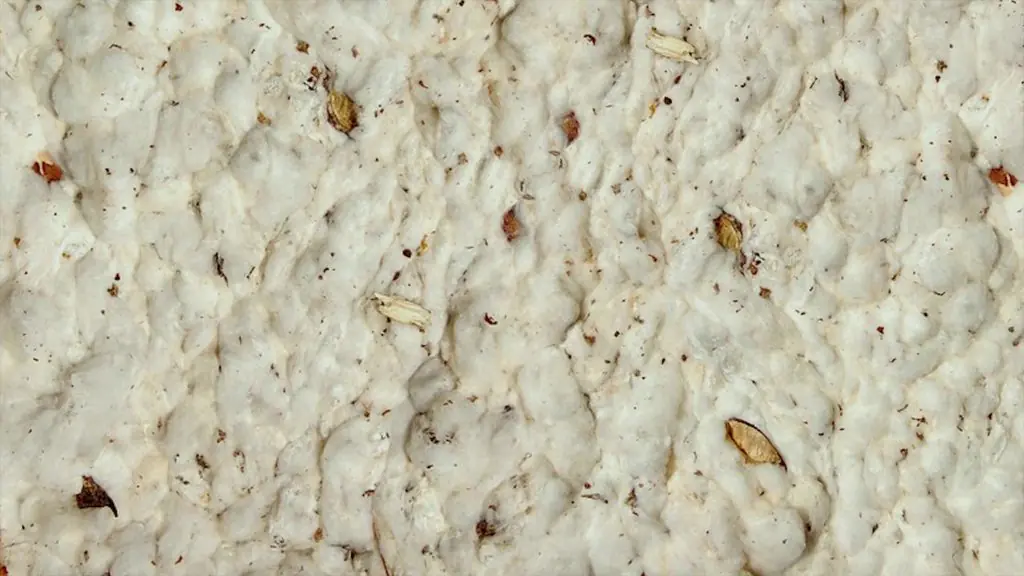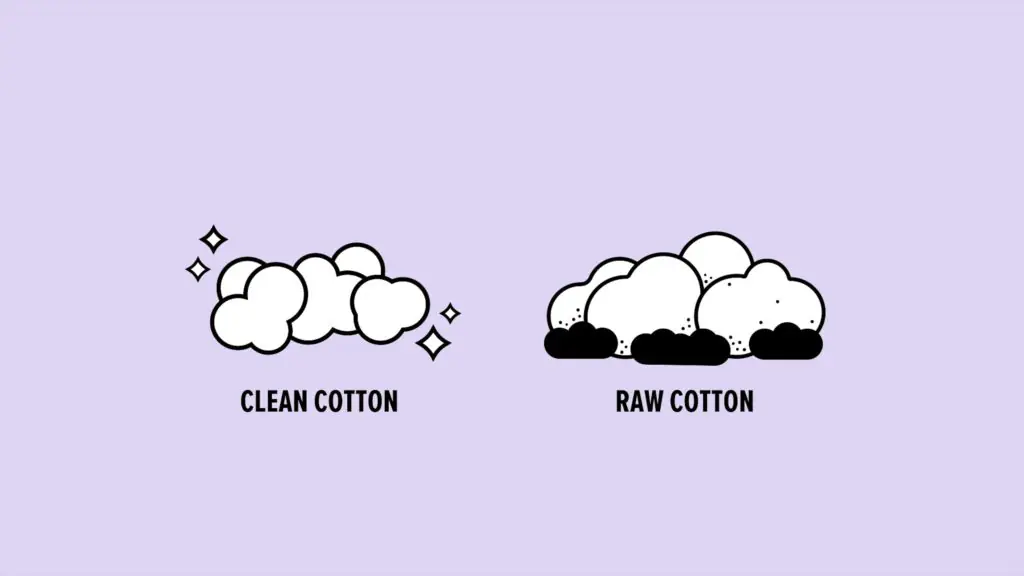 The Good Cotton: Combed and Ring-Spun Cotton
With combed and ring-spun cotton, the raw cotton goes through a refining process to get rid of the impurities. What ends up happening is you lose a lot of the original cotton, so it's a smaller yield–costing manufacturers, but in the end, you get a much better product. 
For you visual learners, just compare the first photo, which is like ring-spun cotton, to the second photo, which represents combed and ring spun cotton. If cotton isn't combed, it results in a tee that is hardly soft and a print surface that is less than optimal.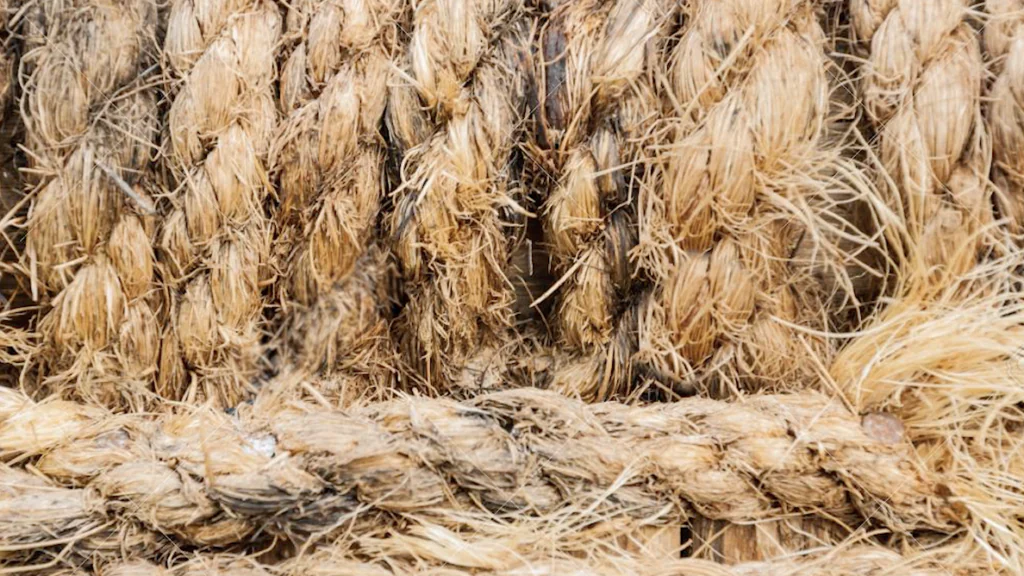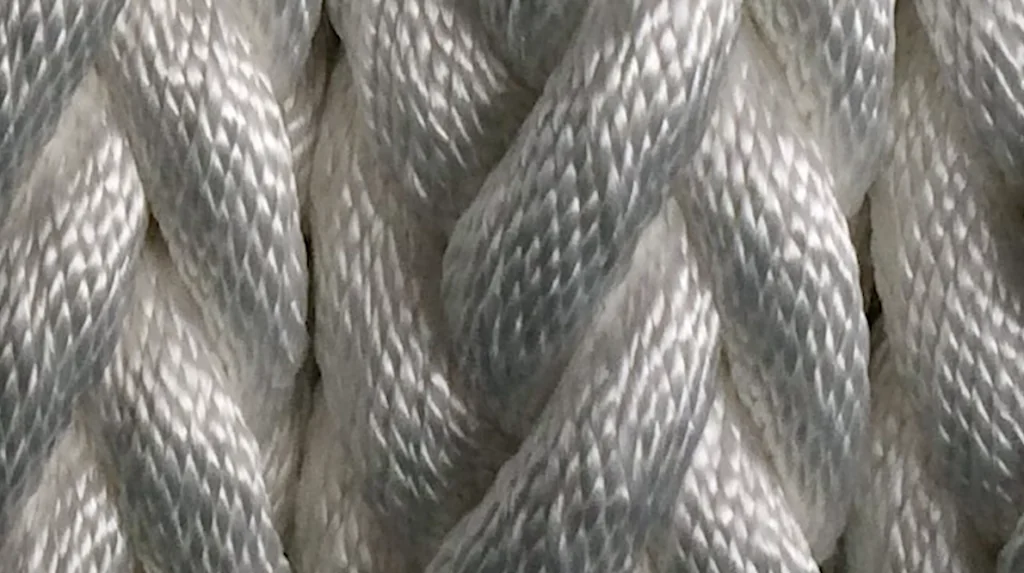 The BEST Cotton
Wondering where Airlume cotton fit into this mix? We go a step further with our Airlume cotton to achieve something even more premium than combed and ring spun cotton. First we comb out 25% of the cotton we start with because we have super high standards for what constitutes as "clean cotton." With most combed cotton, only a small percentage of impurities is actually removed.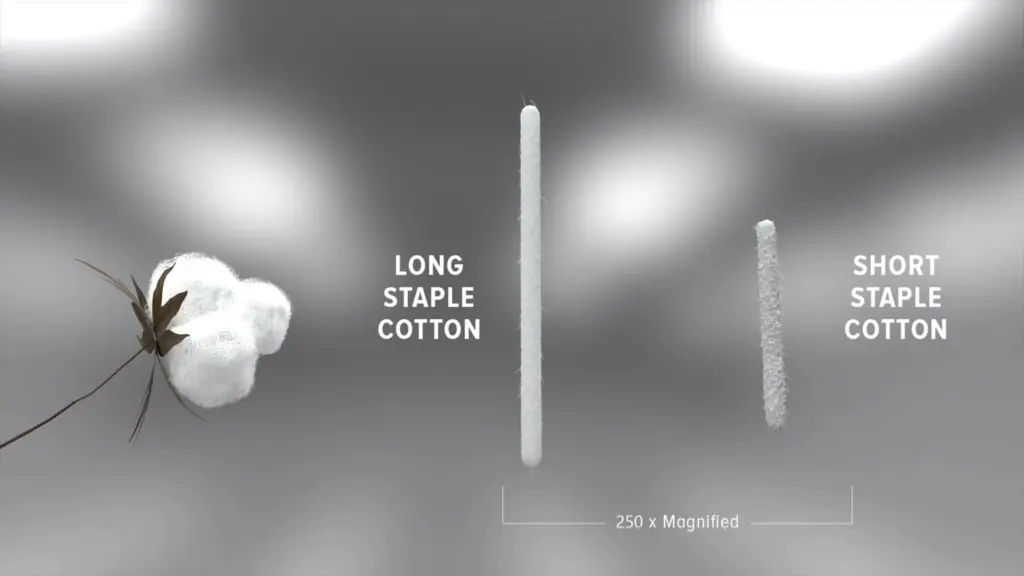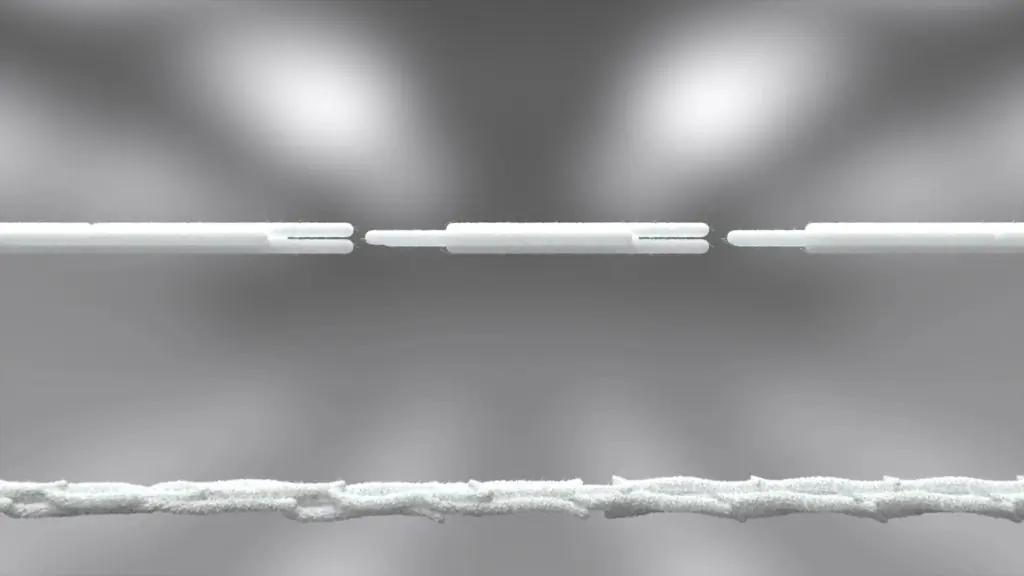 Then, using only the longest staples of the best cotton, we spin yarn that has less stray fibers, resulting in the smoothest print surface possible. Bottom line, there's NO cotton that is as soft as our signature Airlume combed and ring-spun from BELLA+CANVAS. 
So next time you are deciding between a few tees, make sure to pay attention to the type of cotton and make sure it's Airlume, the most premium blend of combed and ring spun. It's just another thing that separates us from them.
——-
You can learn more on how a BELLA+CANVAS tee is made! Check this out.
Subscribe to our YouTube channel for more informational videos on quality apparel!
Interested in learning more about us? Check out Behind BELLA+CANVAS.
Summary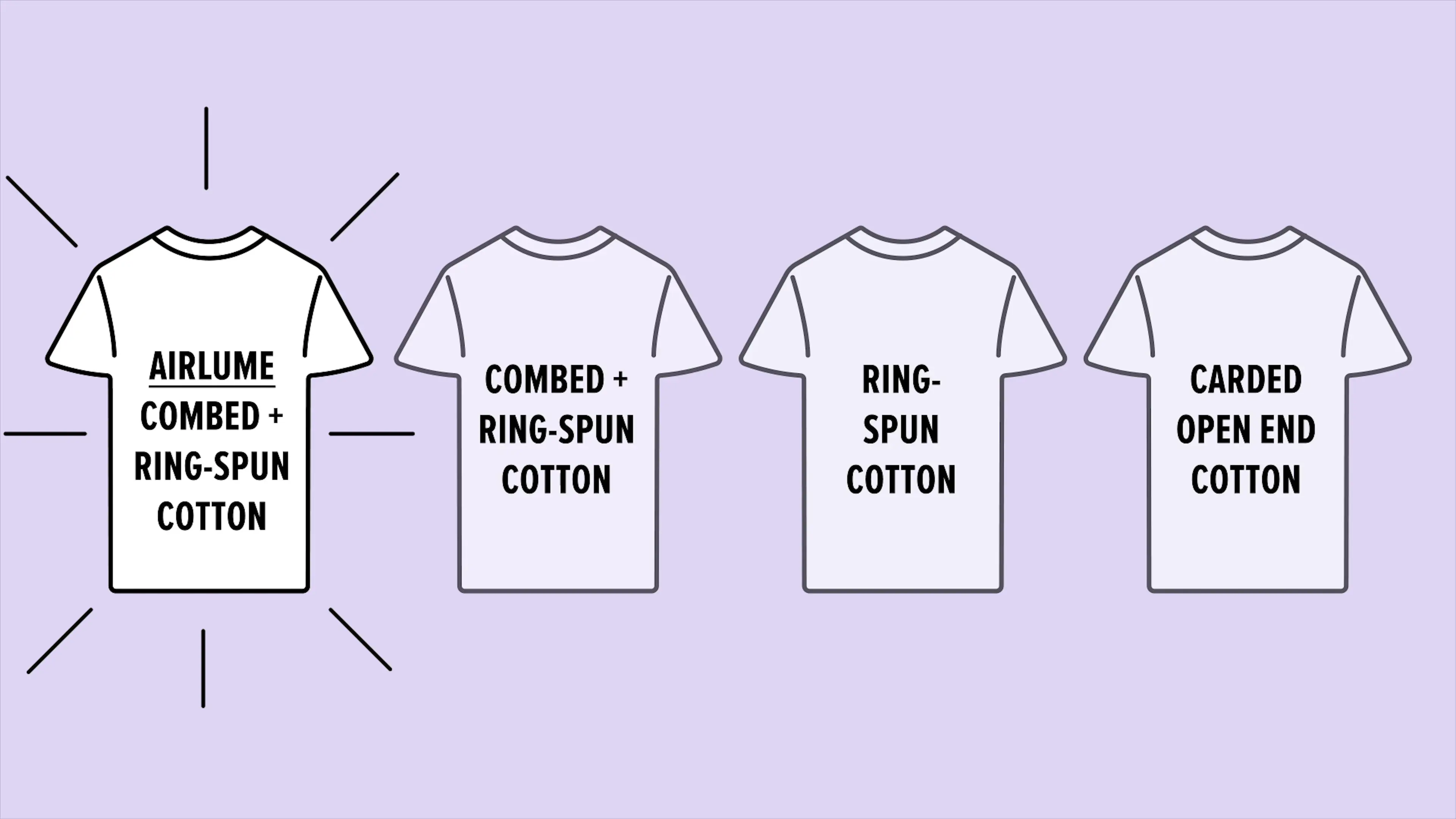 Article Name
Best Cotton? Airlume Cotton vs Ring-Spun vs C.O.E.
Description
We're going to show you what to lookout for when searching for the best cotton!
Author
Publisher Name
Publisher Logo